Dummler to continue as Zeppelin CFO
By Thomas Allen20 April 2020
Germany-based Zeppelin Group has extended Christian Dummler's contract as Managing Director and Chief Financial Officer (CFO) for another five years, starting from the beginning of 2021.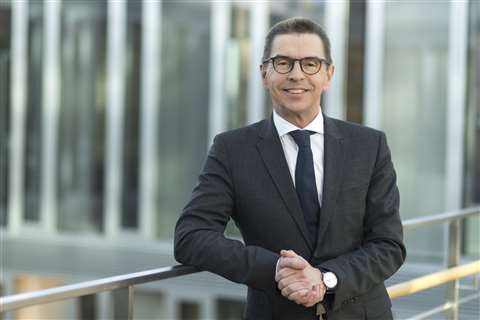 Andreas Brand, Chairman of Zeppelin's supervisory board, said, "With Christian Dummler, we have a very experienced CFO at the head of the Zeppelin Group. He is the driver for major innovations, particularly in the company's financial area."
He added, "With the contract extension, we are underlining our appreciation for his high level of commitment and see this as a sustainable safeguard for our foundation company, whose finances are well and diversified thanks to the efforts of Mr Dummler."
Dummler will continue to be responsible for finance, real estate management and law, as well as the company's newly created Corporate Social Responsibility department.
He has also assumed responsibility for the Power Systems strategic business unit.
"I am very pleased with the trust expressed in the new reappointment in challenging times and I will continue to do everything in my power to keep the Zeppelin Group unchanged to keep a solid financial course," said Dummler.
"By taking over the new sales and service areas in Northern Europe, we now have more than 10,000 employees worldwide. This is a considerable group size, which requires sustainable financial and investment strategies to keep this growth financially in balance."
Dummler joined Zeppelin Group in 2003 and, after holding various management positions, he became CFO of the group in 2011.