Dutch renter Sijperda offers self-service
By Thomas Allen02 October 2020
Dutch tool and construction equipment rental company Sijperda Rental has introduced an unmanned, pay-per-use rental model in collaboration with Internet of Things (IoT) specialist Key2Asset and financial technology start-up FINN.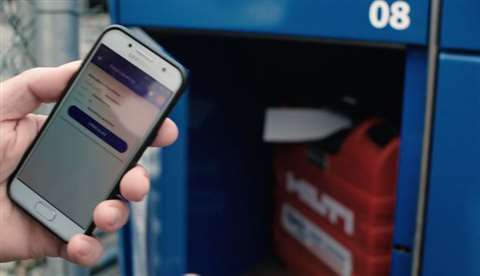 It gives customers the ability to collect and return rented items via lockers at any time of day or night.
Digital technology embedded in the tools and lockers calculates how much the items have been used and the costs are settled automatically, without the need for human intervention.
An App built by Key2Asset communicates with the locker and registers the start time of the rental. The App then connects with FINN at the time of return, enabling payment to be made autonomously.
André Buwalda, Financial Manager of Sijperda, said, "We have been the rental company for private individuals and companies in the north of the Netherlands for 30 years. And with this innovative step, we hope to enable even more people to take advantage of our offer.
"With this pay-per-use model, we are faster, more flexible and, for the time being, the only one in the market to offer this."
John Versmissen, CEO of Giant Leap Technologies and founder of Key2Asset, said, "In this collaboration, we demonstrate the broad deployability of our Key2Asset hardware and platform. From an access management system and user App to a dashboard and link with FINN."
Arlette van Warmerdam, product lead at FINN, suggested that offering customers the ability to pay for actual use is an innovative step forwards; "We expect that pay-per-use payment models will have an enormous impact on many types of companies and the entire financial sector. Paying for use is a great way to gain a competitive advantage."