Dynapac and Trimble roll out the tech
By Mike Hayes10 March 2020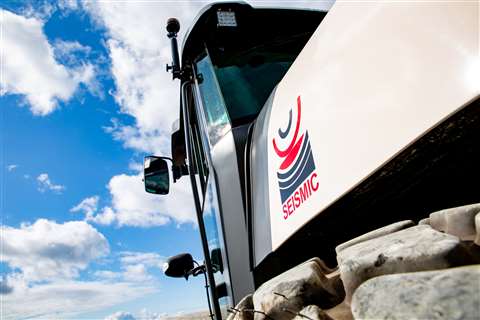 Road construction equipment manufacturer Dynapac and technology firm Trimble have partnered to develop rollers with autonomous functionality.
Dynapac is showcasing the joint development this week, with demonstrations of the latest automated soil compaction process at booth C31113.
The company – which is part of the French Fayat group – launched its Road to Autonomy programme last year, with the introduction of its Seismic soil roller. The roller automatically adjusts the frequency of vibration as it progresses, optimising compaction and energy efficiency.
The latest development – seen for the first time at ConExpo – introduces automatic steering and speed functions, giving operators the opportunity to 'map' the area to be compacted before the roller undertakes the compaction autonomously.
The roller utilises Trimble's positioning technology, as well as its documentation software, allowing details of quality improvements to be accurately reported.