Easybook Training launches online U.S. courses
Easybook Training has launched a complete online training course library in the USA that includes OSHA-authorized 10- and 30-hour training for construction and general industry, including the Department of Labor Completion Card. In addition, the online platform also offers MEWP and forklift operator training, HAZWOPER and much more. All OSHA-authorized training programs are offered through association with Advance Online Solutions, Inc.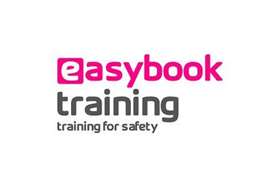 With an updated look and new online courses now available, Easybook Training brings together thousands of classes from the leading training providers in the country in one simple-to-use website allowing users to book their training courses online with ease.
From OSHA, construction, first aid, crane operator training, working at height, heavy equipment, roadway safety and health and safety classes, Easybook Training works the same way as your favorite airline or hotel search engines but for booking safety training.
"Easybook Training offers a full booking service for customers," said Lucy Tier, director of Easybook Training. "Customer service is of utmost importance to us; there are no call centers or automated messages. With Easybook Training, you get a real, live human on the end of the phone who will assist with any questions or concerns. No request is too big or small, we will find a solution and come back to you with all available options."
Over the last month, Easybook Training has undergone a website overhaul to make searching even easier. Visitors to the page will find a modernized search function that's more prominent and navigable, and new online courses that includes both traditional online learning and also online instructor-led training where classes are taken via Zoom.
"We also offer 'Source your course,'" Tier adds. "If someone is looking for training but doesn't have time to put in the research, give it to us and we'll find it through our vast network of approved training partners."
For more information, or to book a course now, visit Easybook Training's website.