EGP starts work on 90 MW Russian wind farm
By Leila Steed28 May 2019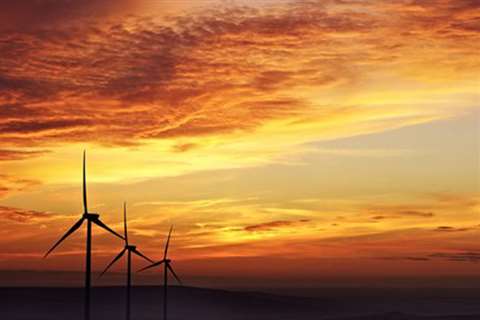 Italian energy corporation Enel Green Power (EGP) has begun construction on the new 90 MW Azov wind farm in Russia.
Located in the Rostov region of Southern Russia, the Azov wind farm comprises 26 turbines spread out over 1.33 km2 of land owned by EGP subsidiary, Enel Russia.
Due to be operational by 2020, the wind farm will be able to generate around 320 GWh of clean energy each year. According to EGP it will also avoid the annual emission of around 260,000 tonnes of carbon dioxide.
Enel Russia was awarded contracts for both the Azov wind farm and the 201 MW Murmansk wind farm project by the Russian government in 2017. The two wind farms form part of a tender for the construction of 1.9 GW of wind capacity in the country.
According to EGP, Enel Russia's overall investment in the two wind farms stands at €405 million, with Azov costing around €132 million and Murmanks about €273 million to date.
EGP will manage the construction of both the Azov and Murmansk wind farms.
Antonio Cammisecra, global head of Enel Green Power, said, "With this new wind project, we are embarking upon our journey towards the creation of a renewable footprint in Russia. We are looking forward to producing energy with both our Russian wind farms, and we will continue scouting for new opportunities in this renewables-rich country. Moving ahead, we plan to further leverage on this wealth of resources and keep on fuelling Russia's economy through an increasingly diversified generation mix."