EIB backs Polish roads
By Sandy Guthrie21 July 2015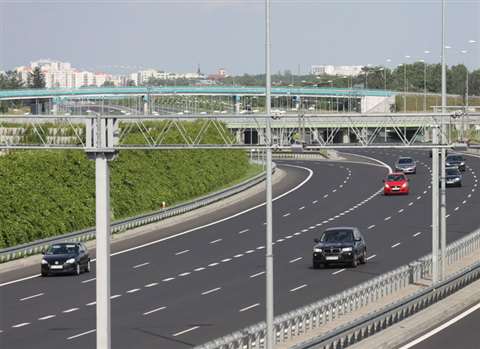 The Warsaw bypass and an expressway in Western Poland are being backed by a loan from the European Investment Bank (EIB) of PLN3.4 billion (€800 million) to Bank Gospodarstwa Krajowego (BGK).
A long-term loan of €550 million will allow several sections of the S5 expressway from the A1 motorway near Grudziadz via Bydgoszcz to Wroclaw to be built. The new expressway sections will have a total length of 162.5km and run between Nowe Marzy, Bydgoszcz and Mielno, and between Wronczyn and Radomicko.
The EU bank is making a further €250 million long-term loan for the construction of the 18.6km southern section of the Warsaw bypass between Pulawska and Lubelska streets. Within this project, the EIB will also support the construction of a new bridge across the River Vistula, which is designed to help alleviate the strained capacity of the eight existing road bridges.
The EIB said these projects would help the passage of long-distance traffic around the Polish capital.
Both projects are designed to improve road safety and respect the natural environment. Acoustic screens, wildlife crossings, drainage and runoff treatment will be installed.
László Baranyay, EIB vice president responsible for lending in Poland, said, "EIB funds will help to eliminate bottlenecks and reduce travel time on these expressways by providing additional capacity and contributing to improved travel quality and safety. Ultimately, this will strengthen the economic competitiveness of Poland and increase the quality of life of Polish citizens."
Dariusz Kacprzyk, BGK president, said, "BGK has provided professional services to the National Road Fund for 11 years now. To date, we have helped to provide a smooth financing for road projects worth nearly PLN100 billion (€25 billion).
"Part of the funding comes from foreign partners, such as the EIB with which BGK concluded the total of 29 loan agreements for the National Road Fund, including the today's ones, with a value of €11.1 billion."
Since the beginning of EIB activity in Poland in 1990, the EIB's co-financing of transport projects has accounted for some 40% of its lending commitments in the country over this period. Last year, the EIB provided more than €1.8 billion for the construction of several sections of Polish expressways.