EIB supports Belgian wind farm
By Joe Malone12 October 2016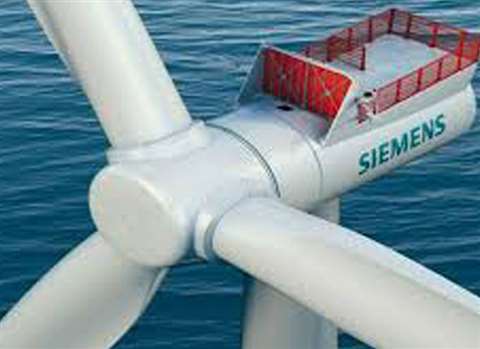 The European Investment Bank (EIB) will provide a loan of up to €300 million for the construction of the Rentel wind farm off the Belgian coast.
The Rentel wind farm will include 42 wind turbines and will become one of the largest offshore farms in Belgian territorial waters, with a capacity of 309MW.
The total cost of the project is expected to worth around €1.1 billion.
It will also supply renewable electricity to approximately 285,000 Belgian homes. The windfarm will be located 34km off the Belgian coast, between the operational C-Power and Northwind projects, which have also been supported by the EIB.
Rentel was founded by a consortium of Belgian renewable energy specialists which joined forces to develop, finance, construct and operate offshore wind farms.
Pim van Ballekom, vice president, EIB, said, "Renewables are among the key priorities for the Investment Plan for Europe.
"In the last five years alone, the EIB has invested nearly €600 million in wind energy projects in Belgium to ensure a safe, affordable and diversified supply for a large portion of the Belgian population."
He added that fighting climate change was a long-term goal and the project would not be the last the EIB supported in Belgium.
The project is expected to create 1,400 direct jobs and another 1,400 indirect jobs during development and construction stage.
Another 100 new permanent jobs will be created when operational.