Eiffage to build bank headquarters
By Sandy Guthrie27 June 2017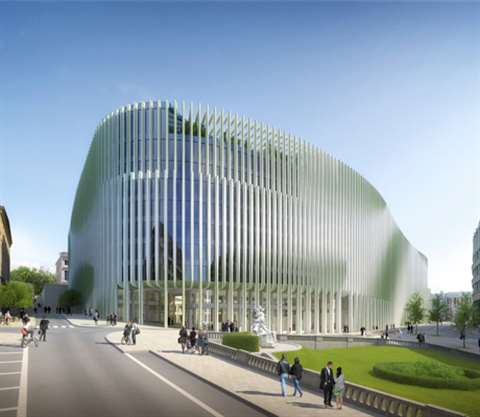 French-based contractor Eiffage has won a €190 million contract to build the new headquarters of international banking firm BNP Paribas Fortis in Brussels, Belgium.
Following an initial phase of project optimisation by an integrated team including the project owner, the design team and Eiffage, BNP Paribas Fortis has awarded two Eiffage Group subsidiaries – Eiffage Benelux and Eiffage Construction – with the contract to build its new Montagne du Parc headquarters in the Belgian capital.
Works are due to start in early August 2017, with the handover scheduled for June 2021.
The bank's new headquarters will cover a total area of 100,000m2, accommodating 4,500 workstations. The aim is said to be to develop a sustainable building offering interior layout flexibility, while meeting the ecological, economic, aesthetic and social requirements set by BNP Paribas Fortis.
Eiffage said the project was based on close co-operation between its team and one from BNP Paribas Fortis. The building is being designed by architects Baumschlager Eberle, Styfhals & Partners, and Jaspers-Eyers Architects, and it will be on what is described as an "emblematic location" in the centre of Brussels.