Eiffage wins Ghana project
By Thomas Allen31 October 2017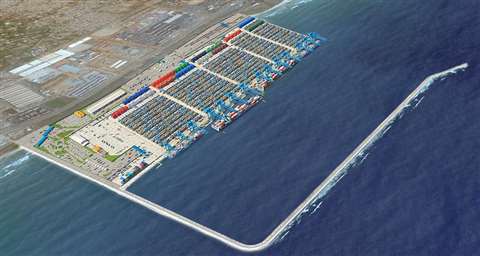 France-based civil engineering construction company Eiffage has been awarded a €104 million (US$121 million) design-and-build contract to construct a port platform at Tema in Ghana.
The company's Eiffage Génie Civil and RMT subsidiaries were selected by Meridian Port Services, which comprises Bolloré Transport & Logistics, APMT, and Ghana Ports and Harbour Authority.
It is expected that the 97.6ha port platform will take four months of studies and 26 months of works to complete.
The project will include general earthworks, installation of wet and dry utilities, building of road structures, producing and laying 42 million paving slabs, constructing gantries and site access routes, creating a power station, and installing various systems such as quayside and port gantry power supplies, automatic barriers, lighting and monitoring systems.
The contract also provides for a possible 29.4ha extension.
This is the group's third project for Bolloré in Africa, following work at the Port of Lomé in Togo, delivered in 2016, and at the Port of Freetown in Sierra Leone, which is due for completion in mid-2018.