Ekobud buys Linden Comansa tower crane
By Christian Shelton03 May 2017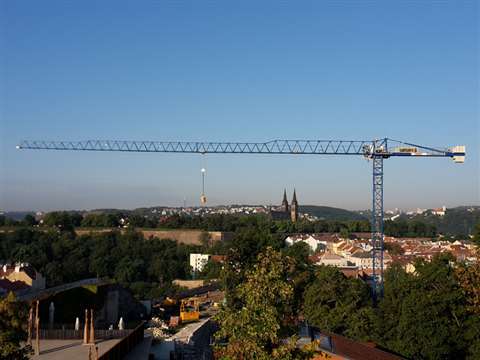 Polish construction company Ekobud has purchased a Linden Comansa 11LC160 flat-top tower crane via Corleonis, Linden Comansa's dealer in Poland. Before the company takes delivery of the crane it will be on display at the forthcoming Maszbud trade show, Poland's largest fair for the construction machinery sector, which will be held on 9-11 May in the town of Kielce.
According to Linden Comansa, the 11LC160 tower crane will be erected for the show on a 3.8-metre folding cross base and with a reduced configuration (a 30-metre-long jib and a below the hook height of 25.9 metres). However, Linden Comansa is keen to point out that the model has a maximum load capacity of 8 tonnes and can load up to 1,540 kilos at the end of the jib's 65 metre reach. The maximum hoist speed of the standard model is 110 metres per minute, although this can be increased to 310 metres per minute, if specified.
Linden Comansa says that once delivered to Ekobud, the construction company will be used on a building site in the Polish town of Elblag.