Electric power will 'forever change' construction machinery
By Andy Brown25 February 2020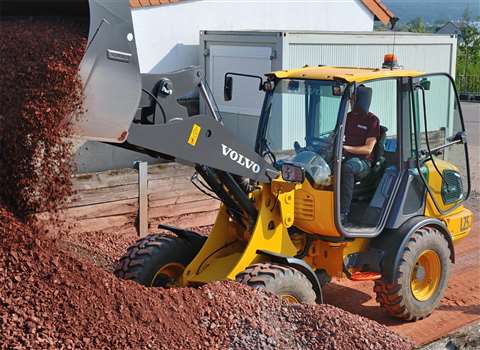 Electric power will change the shape of construction equipment due to the design possibilities that they offer, says Ahcène Nedjimi, electrics & electronics systems lead engineer and electromobility specialist at Volvo Construction Equipment (Volvo CE).
In an interview with International Construction for an upcoming special feature on electric equipment he commented that, "Construction machines will forever change their look thanks to electrification, the opportunities to develop new designs are plentiful.
"Without an internal combustion engine and a fuel tank, there are new design possibilities to explore. In most of those vehicles, there is a large engine usually located in a single place and a fuel tank that takes up space in the vehicle.
"While there is a need for battery and electric motor placement in electric vehicle, designers are not locked into this traditional framework and are able to package the batteries and motors differently."
Increasing numbers of original equipment manufacturers are releasing electric powered construction equipment to the market, mainly for compact models. Nedjimi also commented that he believes that the industry is embracing electric as a power source, saying, "As a specialist in electromobility, I can tell you that it's now obvious that we are standing before a shift towards electromobility."
Volvo CE has just announced that it is launching a machine retail e-commerce tool, through which customers can prebook the company's new electric compact machines, the ECR25 Electric compact excavator and L25 Electric compact wheeled loader.
Melker Jernberg, Volvo CE President, says, "We are always looking for ways to improve the customer experience, streamline our processes and make use of new technologies. So what better time to announce an innovative new sales platform than with the market launch of our electric machines."
Read the electric equipment article in the April issue of International Construction. Subscribe for free here.