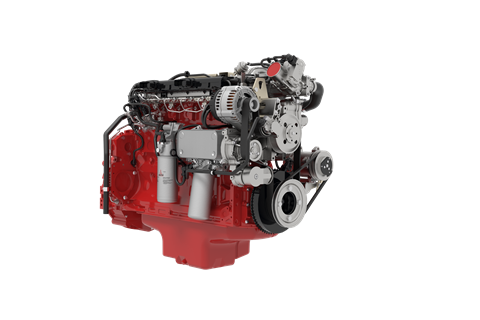 As part of its E-Deutz strategy, German manufacturer Deutz is exhibiting its electrified drive solution for off-highway application at Intermat – the first time it has done so.
In September 2017, the engine manufacturer acquired Torqeedo – a leading system solution specialist for integrated electric and hybrid drives for boats. This was said to be the catalyst for the electrification of Deutz's product range.
The electrified off-highway drive solution that Deutz will be putting on display comprises a combustion engine, e-moto plus-power electronics, and a battery pack specifically designed for this combination.
The solution uses BMW's i lithium-ion technology, which is already used in the automotive sector, and it can be installed in a range of machines, including construction and material handling equipment.
The company will also be showing its range of EU Stage V certified engines. Deutz said it was the first engine manufacturer in the world to be given an EU Stage V certificate, which was awarded to the TTCD 6.1 engine in September 2017, closely followed by the other models.
Deutz will also be exhibiting engines from its portfolio for heavy-duty off-highway applications – for which the company will be continuing to rely on diesel engines. From 2019, the upper power output range will be extended with four new heavy-duty in-line engines with cubic capacities of between 9 and 18 litres.