EnerMech and Khudairi Group joint venture
EnerMech has launched a joint venture with the Iraqi Khudairi Group to target the re-emerging oil and gas and large infrastructure sectors within Iraq. According to EnerMech, the joint venture is expected to generate over $20 million 'within three to five years.
EnerMech is a UK-based provider of mechanical services solutions to the international energy services sector, while the Khudairi Group is owned by one of Iraq's most prominent trading families and, since 2009, it has focussed on supporting Iraq's growing oil sector, serving both Iraqi government oil sector clients as well as international oil and oil services companies. EnerMech said that the Khudairi Group's expertise dovetails with EnerMech's main business lines.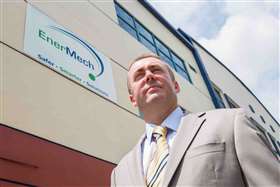 According to John Guy, regional director for EnerMech Middle East, Asia and Caspian, "There are a large number of opportunities in Iraq's oil and gas sector as well as in large capital projects in the infrastructure sector, and working with Khudairi Group, which has long-established relationships with the major operators, will leverage benefits for both companies.
"We share the same ethics and business values and believe that the joint venture can evolve in to a $20 million plus per annum enterprise within three to five years. We are in the process of tendering for a significant number of workscopes and are already seeing substantial traction."
EnerMech's Middle East General Manager, Chris Barker will lead the new enterprise, reporting to John Guy, regional director for EnerMech Middle East, Asia and Caspian, and Mohammed Khudairi, Director for the Khudairi Group.