Engcon to triple tiltrotator production
By Mike Hayes01 April 2019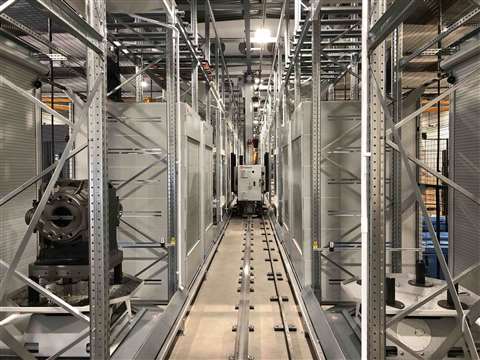 Leading tiltrotator manufacturer Engcon has announced an SEK90 million (€8.6 million) upgrade to its production facilities in Sweden, aimed at tripling its output capability.
The company says the development is necessary to meet strong European demand, as well as to accelerate interest in tiltrotator technology worldwide.
As part of the investment, Engcon says it will introduce a new fully-automated facility, with computer-controlled machinery able to "process the cast heart" of its tiltrotators.
The upgrade, says the company, will allow it to produce around 22,000 pieces of equipment each year.
Krister Blomgren, CEO of Engcon Group, said, "This is a major investment for us, both in terms of our own capacity, but also in the potential that we see in the market.
"Our calculations indicate these new machines and systems will triple our production capacity, while focusing on our systems in Strömsund means we will be better able to control and maximise potential across the entire production chain, giving us additional advantages compared to competitors."