Engineering consultants chosen for $700m New York transportation construction programme
By Neil Gerrard31 March 2023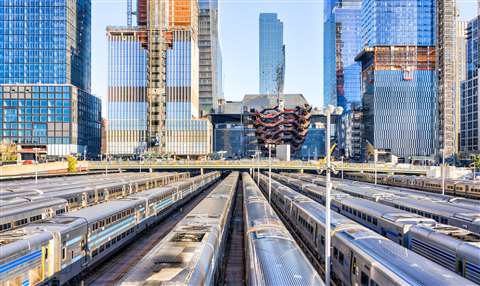 A joint venture between consultants Arcadis and VHB have won a deal to act as general engineering consultants on a £700m package of construction work on New York's transportation systems.
The contract with New York's Metropolitan Transportation Authority (MTA) will support the major capital infrastructure programme in 2023 and 2024.
Together, Arcadis and VHB will develop, design, and deliver more than 50 design-bid-build (DBB) and design-build (DB) infrastructure projects for MTA C&D's Infrastructure Business Unit over a 16-month period.
Most of these projects involve improving the accessibility and reliability of transit service across the five boroughs of New York City.
The VHB-Arcadis JV will provide state-of-good-repair improvements across New York City's transit system in four categories: bus facilities; line structure infrastructure; rail facilities; and wayside power. The program includes an option for construction phase services for each DBB project.
Arcadis will deliver its program management services on the projects, complementing VHB's design services.
In addition to engaging several subconsultants during the program, the VHB-Arcadis JV will aim to meet a self-imposed goal of contracting 25% of its work from locally based disadvantaged businesses enterprise (DBE) consultants.
Greg Steele, global president of Mobility at Arcadis, said, "An efficient, sustainable, and well-run transport infrastructure system is critical to the success of cities all around the world, both economically and in terms of supporting wider social cohesion and mobility. Investment is key, and transportation and transit projects such as these will be integral when it comes to cutting congestion and helping to drive longer term growth across the New York metro region."