Enter the Sustainability Award 2019
The European Rental Association (ERA) is calling for equipment rental companies to showcase their sustainability innovations, at its upcoming European Rental Awards Ceremony, by entering the recently introduced Sustainability Award.
The ERA is the representative association of the equipment rental sector in Europe, promoting the shift from the "ownership of goods" to the "access to goods" – reducing resources and making better use of equipment throughout its lifecycle.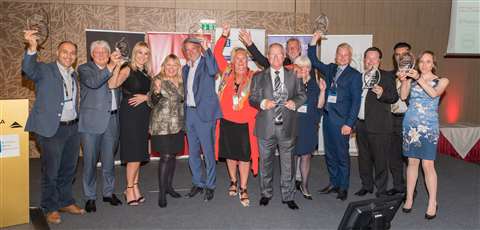 The Sustainability Award acknowledges the outstanding improvements of sustainability credentials, including environmental, corporate social responsibility (CSR), labour and safety, anti-discrimination, business ethics, and related issues.
Michel Petitjean, Secretary General of the ERA, said, "The equipment rental industry has witnessed sustained growth across Europe in recent years. While rental itself is a fundamentally sustainable solution compared to ownership models, we wanted to call-out and recognise the special innovations that committed rental companies are driving in this field, particularly, SMEs. Whether in construction, agriculture or event organisation, sustainability is business-critical and new innovations are yielding long-term business strategy impact."
Environmental responsibility and climate change are issues that have permeated general consciousness in the last decade, and the rental industry is a key player in the transition towards a sustainable economy.
To quantify the environmental benefits of renting in comparison to ownership, the ERA has recently launched a new in-depth study, "Positive Environmental Impact of Rental". Independently led by Climate Neutral Group (CNG), the results will be presented at the ERA Convention on 15th & 16th May 2019.
"The rental industry is hugely proactive in its efforts to decrease harmful emissions, cut the quantity of equipment needed and reduce total energy usage within construction. The Sustainability Award celebrates these innovations put in place," added Michel Petitjean.
Entries for this year's Sustainability Award need to be submitted by 15th February 2019, and this can be done in free format or using the standard entry form available on the KHL website, using the national language of the proposing company or in English – https://www.khl-group.com/events/rentalawards/awards.html.
The ideal candidate project will be demonstrating a sustainable initiative in an ethical and environmentally-responsible manner; this can be either an individual effort or a team within a rental company. The award can be entered by any size business and the organisers are keen to hear from SMEs form across Europe who are leading the way with their sustainability efforts.
The European Rental Awards ceremony will take place in the Hotel Meliá Castilla in Madrid, Spain, on the 15th May 2019, where the 2019 Sustainability Award winner will be announced.
Registration for the ERA Convention and the European Rental Awards Ceremony will open by the end of the week, at https://erarental.org/en/events/convention/era-convention-2019. For any additional information, please contact the ERA Secretariat, era@erarental.org.