ERA flags zero emission Bauma events
By Belinda Smart13 September 2022
The European Rental Association (ERA) and CECE, the Committee for European Construction Equipment, will hold an event as part of the Bauma Forum focusing on the theme of zero emissions in rental and construction.
The event - taking place on 28 October during Bauma - will start with a keynote speech on the role and impact of EU policies on the road to zero emissions in construction.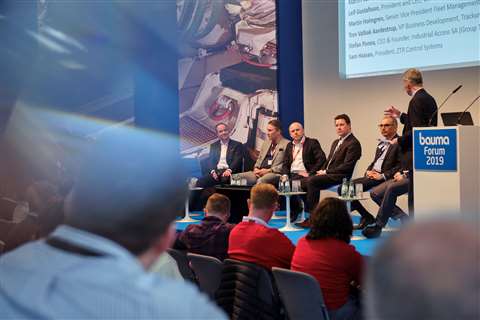 It will be followed by a panel discussion involving partners in the construction decarbonisation roadmap. The panellists are: Eugen Schobesberger, Liebherr and CECE; John Smeets, ERA; Charles Bénard, Co-founder and CEO of Hiboo; Nils Vidar Rystad, Assistant Project Director, City of Oslo & Big Buyers Initiative.
They will share their views on the impact that policy and regulations have in setting a long-term roadmap to decarbonise construction activities, and about the efforts of their organisations in this area.
Bauma Forum details
Event: Bauma Forum
Date: 28 October 2022
Time: 10.00 to 12.00 am CET
Location: Innovation Hall Bauma LAB0, ICM
Click here for more information on the Bauma Forum.
Meanwhile, in the lead-up to Bauma in October, a related event tomorrow, 14 September - Bauma TALK 5 - will see Martin Sebestyen, Chair of the ERA Technical Committee, discuss how rental is helping to achieve net zero emissions, including the impact of links between machinery suppliers, rental companies and construction contractors. 
Click here for more information about Bauma Talk 5.
Bauma 2022, the 33rd Edition of the construction trade fair, will take place from 24–30 October, 2022 at Messe München trade fair centre in Munich, Germany.