ERA reports 12% European rental growth in '07
By Richard High04 June 2008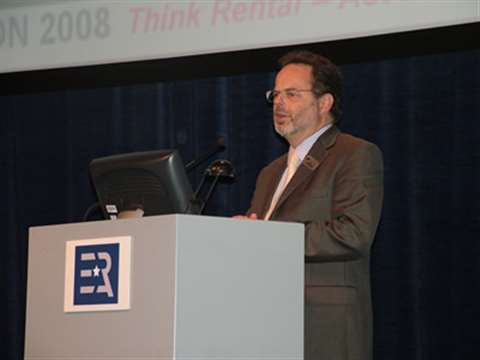 The European Rental Association (ERA) said the European rental market grew by 12% in 2007 to reach €23.5 million, up from €21.5 billion in 2006.
The association, which released its latest 'best estimate' figures at its annual convention in Amsterdam, being held alongside the International Rental Exhibition, also estimated that the European market would grow by around 5.5% this year.
Michel Petitjean, ERA's secretary general, said, however, that the forecast for 2008 was complicated by the economic uncertainty; "The markets are changing so fast that this [forecast] is almost out of date.
In the last two months we have seen such a brutal increase in oil prices, which has a big impact on our industry.
We projected so much increase, [but] we already know today it will be hard to reach." The full ERA estimates for 2007 will be published on the ERA website within two weeks, but headline figures included growth of 11% in France, 6% in Germany, 19% in Italy and 17% in Spain.
The UK market was reported to have grown by 4%. For 2008, ERA is forecasting much more modest growth: just 2% in the UK, 3% in Germany and 5% in France.
Spain's rental market, despite the Spanish housebuilding decline, is forecast to increase by 15% this year.
ERA has engaged consultant Global Insight to produce a detailed report on Europe's rental market.
This report, which will replace the 'best estimate' figures just anounced, will be published in mid-October.