Estonia distributor for Niftylift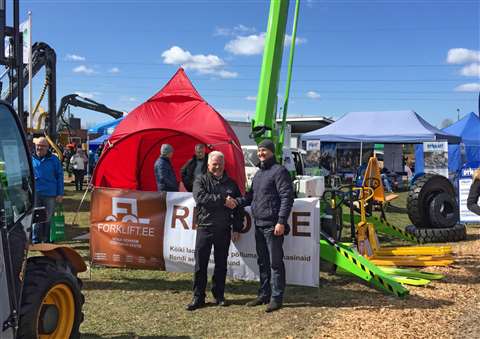 Niftylift has appointed Forklift Oü as its distributor for Estonia.
With its head office based in Eesti, Forklift Oü is experienced in sales of new and used forklift trucks, has a full range of electric stackers and pallet trucks and is dealer for Dieci in the country.
The Niftylift product range will also be supported by Forklift Oü's in-house service department which provides nationwide coverage, through branches located in Parnu, Tartu, Tallinn, Jovhi.
The appointment coincided with the Baltic's largest trade exhibition Maamess 2016, held in April 2016.
Forklift Oü, displayed a recently purchased Nifty 170 trailer mount at the exhibition, along with Dieci's products and smaller material handling equipment.
Feedback from the exhibition was positive and it provided plenty of new sales and rental leads for Forklift Oü to follow up, said Niftylift.
The partnership completes Niftylift's dealer network in the Baltics, with its other dealers being Alva Technika in Vilnius, Lithuania and HCT Auto in Riga, Latvia.