EvoQuip Bison 160 goes into demonstration mode
EvoQuip's Bison 160 hybrid hook-lift jaw crusher has completed a demonstration period at a site in Ireland with SI Energy.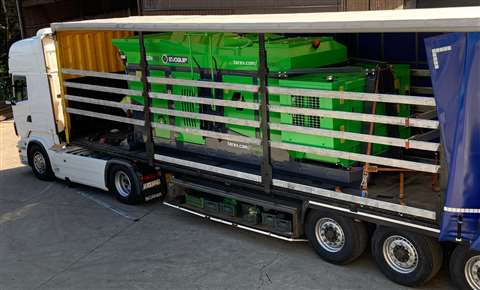 Suited to construction, demolition and hard rock recycling applications, the Bison 160 uses hybrid diesel-electric drive technology to reduce running costs in addition to cutting noise and fuel emissions so it can work in urban areas.
It is equipped with a 700 x 500 mm (28 x 20 in) single toggle hydraulically adjustable jaw crusher, which the crushing and screening equipment manufacturer says allows customers to reverse the crusher to clear a blockage or run in reverse for asphalt recycling.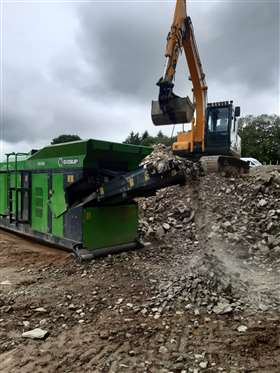 The optional deflector plate is fitted on the moving jaw providing belt protection by allowing uncrushable objects to pass through the crushing chamber and onto the discharge belt.
Matt Dickson, EvoQuip product line director said, "We listened to customer requirements and are delighted to see that the Bison 160 is now in the field and meeting these needs."
The Bison 160, which has been designed to fit inside a standard 12 m (40 ft) high cube container, has now gone on demonstration in the United Kingdom with EvoQuip distributor Blue.