Exhibition preview: Plantworx
WHAT: PLANTWORX 2019
WHERE: EAST OF ENGLAND ARENA, PETERBOROUGH, UK
WHEN: 11 TO 13 JUNE, 2019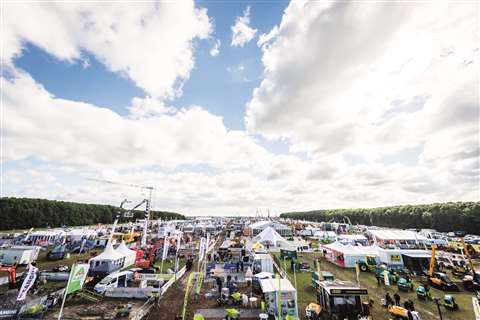 The 4th biennial Plantworx event takes place between June 11 and 13 this year, at the East of England Arena in Cambridgeshire, UK.
It may not compare with the vast Bauma showground, but at 14,000 m2 – an area larger than 20 Premier League football pitches – getting around Plantworx will still require some legwork.
Speaking of growth, Plantworx includes some interesting new complementary features and events this year, including Railworx, which will put the spotlight on the boom in rail-related civil engineering.
There's also a new 2,300 m2 Drone Zone feature, a purpose-built structure where unmanned aerial vehicles will be demonstrated, discussed and showcased.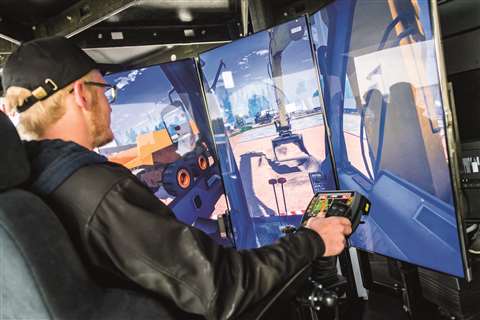 Other features at Plantworx include The Zone, where state-of-the-art simulators will give visitors a taste of the instructional future of the industry.
Hands-on experience
Some features may be virtual, but Plantworx is very much a hands-on experience, and visitors are often invited to test the latest in earthmoving machinery for themselves, in working site conditions.
The exhibitors expected to be putting machines through their paces in the Dig Zone include Marubeni Komatsu, Finning UK & Ireland with Caterpillar, JCB, LiuGong which will include Dressta machines, Takeuchi, Mecalac Construction Equipment, Hyundai and Avant Techno.
Other notable companies bringing equipment to the event include Hyundai Construction Equipment, with its new A range of machines. Taking centre stage will be the HX220A L (stage V), crawler excavator, which features EPFC, Auto Safety Lock, Eco Guidance and MG/MC. Hyundai will also have a demonstration area where machines will be in action. Stands H15 & H16.
A number of the products on the Doosan Construction Equipment stand are being shown for the first time at the show. They include the company's new Stage V DX27z, DX62R-3 and DX85R-3 mini excavators, the latest version of the DA30 articulated dump truck and the new DL420CVT-5 wheeled loader. Stand JD3.
Kubota is showing the new KC70-4e, which is capable of the same high performance of those that run on diesel or petrol but allows users to work where gas emissions or noise levels are restricted. The KC70-4e is equipped with a lithium battery (48V – 200Ah) and has a payload capacity of 700kg. With a width of 750mm the electric mini dumper can easily enter buildings. Stand K8.
Equipment showcases
Hydrema has launched a 7 tonne articulated dump truck. Designed to comply with the UK safety regulations for site dumpers, this new machine offers all the benefits of a larger ADT but with the compact size of a site dumper and low centre of gravity of a tracked machine. The 707G complies with ISO visibility standards and with one-step-entry the operator need only take a single step to get into the cab and can remain seated while the truck is loaded. Stand JA1.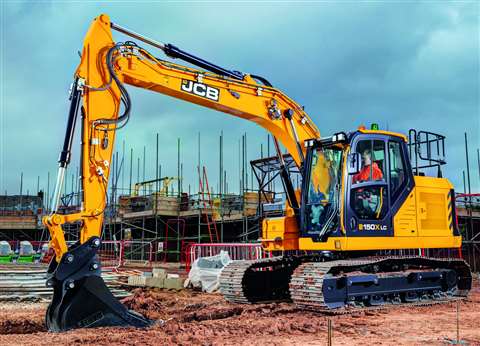 Mecalac commenced a R&D project to redefine the compaction roller market. The result is its all-new TV1200. This new concept is driven exclusively with a joystick on the right-hand console. In removing the roller's steering column, Mecalac says it has revolutionised the access and driving style of this type of vehicle. Stand H39 & H40.
Rototilt says that a tiltrotator completely changes the way an excavator is used, turning the excavator into a multi-tool carrier. Until last year, this was only possible on excavators up to 32 tonnes. With Rototilt's new model R9, this is now also possible with excavators up to 40 Tonnes. Stands H7B & H8B.
Bobcat maintains it is the first manufacturer to launch a fully electric, zero-emission mini excavator in the 1 tonne class, with the newE10e. With a transportation width of just 72 cm, the compact, zero tail swing machine can pass through standard doors and elevators, facilitating indoor demolition work. Other benefits of the E10e include zero emissions and low noise. Stands K1 & K2.
Leica Geosystems, part of Hexagon, will be showcasing the capabilities of 'connected construction'. From capturing reality, design and validation through to construction, as-built verification and maintenance. Visitors to the stand will be introduced to their new cross-machine all-in-one 3D machine control software, MC1, as well as a variety of new technologies to support project workflows from start to finish. Stand EB3.
Yanmar has released its first Stage V compliant engines, having received certification for the European off-road emission legislation that came into effect from January 2019. There are three Yanmar air-cooled diesel engine models available under 19kW – the L48V, L70V and L100V. Ranging from 3.1kW to 6.8kW, these engines feature both recoil and electric start facility. Stand DC7.
Compliant technology
Hatz GB will be showcasing their EU Stage V compliant 3H50TICD as an Open Power Unit (OPU), featuring a simple plug and play solution. The Hatz Silent Pack will also be of interest as it promises to reduce noise by 60%, and visitors can view the complete Hatz range, certified for Stage V. Stand DB1.
Perkins is showing its new 1204J-E44TA engine, a 4-cylinder, 4.4-litre engine that meets EU Stage V and is available in multiple power ratings from 82–150 kW, with peak torque reaching 825 Nm. Designed for equipment manufacturers who are looking to downsize, the new engine promises significant machine productivity benefits with 15% increase in power, 10% more torque and 5-10% reduction in fuel consumption. Stand DA7.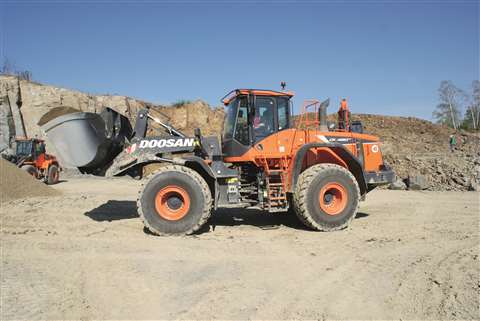 Rob Oliver, chief executive of the show's hosts, the CEA (Construction Equipment Association), said, "After Bauma, Plantworx will be the first opportunity to see new products from many of the major OEMs. With the advent of Stage V engine requirements – and more entrants into the electric-powered arena, Plantworx 2019 promises to be the best yet to see new machines."