Extec's North American premier
By Lindsay Gale01 May 2008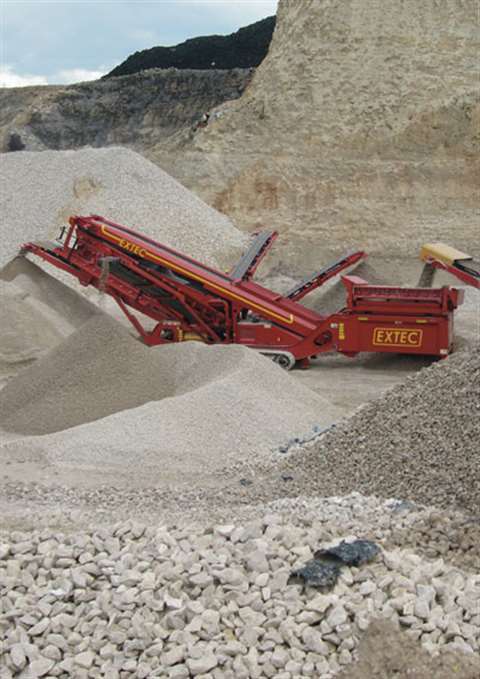 Extec, now part of Sandvik with fellow manufacturer Fintec, officially introduced the S-7 mobile screen to the North American market at ConExpo in March this year. The machine has been available in Europe for some time.
The largest model in Extec's S-Series, the S-7 features the same doublescreen design as the smaller S-4, S-5 and S-6 but boasts a triple-deck configuration together with an additional side conveyor.
With a transport weight of 38.2 tonnes, the Extec S-7 is powered by a Deutz BF4M 2012 (74.9 kW) diesel engine that meets or exceeds all current emissions regulations. The Extec S-7 is carried on a large, durable chassis that provides enhanced strength and rigidity and a self-loading hydraulic bogie provides an independent transport capability without the need for low loaders.