Extra capacity for Everett
By Laura Hatton10 October 2014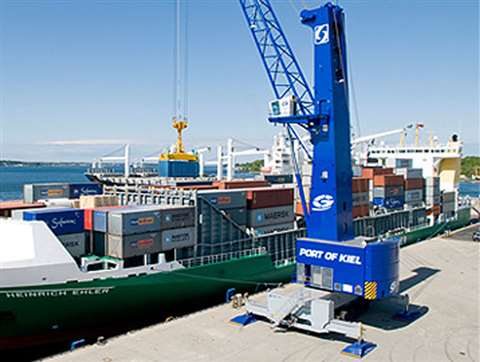 The Port of Everett seaport in the USA will add a 165 US ton (150 tonne) capacity Terex G HMK 7608 mobile harbour crane to increase its port capacity.
The model, which be added in 2015, is part of a US$ 1.5 million investment from the Port Commission. The G HMK 7608 will help the port handle over dimensional cargoes.
Carl Wollebek, Port of Everett chief operating officer, said, "We are investing in our infrastructure and cargo handling equipment to continue with our reputation of safe and excellent service, quick and efficient turnaround times and huge lift capacity. With the addition of the GHMK 7608 and the authorised investments to upgrade our current mobile harbour crane, we will continue to be the preferred port of call for the construction and energy industries."
Following the new addition, the port will have two harbour cranes, which will work in tandem and offer a 250 tonne capacity. In addition, three 45 tonne Hyster reach stackers with Tier 4 engines will also be added to the port. A 42.6 metre heavy lift pad is also being constructed at the port. The pad is expected to cost $2.5 million and will be used for roll on and roll off cargo operations. It is scheduled to be finished in 2015.
Alan Garcia, Terex regional sales manager, Southeast United States and Caribbean, said, "Terex Port Solutions is very pleased to continue our partnership with the Port of Everett evidenced by this most recent purchase of the Terex Gottwald GHMK7608 mobile harbour crane. This will most certainly complement their current Terex Gottwald HMK 280 and will give them the capability of providing tandem heavy lift services to their customers and help secure the Port of Everett's position as the premier break-bulk handling facility in the Pacific Northwest."