ExxonMobil awards Technip contract for world's largest low-carbon hydrogen facility
By Riley Simpson31 January 2023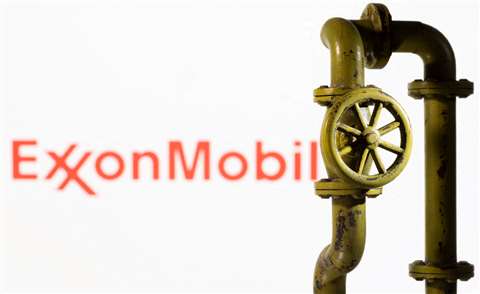 ExxonMobil has issued French engineering firm Technip Energies a contract award for front-end engineering and design (FEED) for the planned Baytown Refinery hydrogen facility near Houston.
Technip will manage the next stage of front-end engineering and design for the development in Baytown, Tex.
A final decision for Baytown Refinery is expected by 2024 — subject to stakeholder support, regulatory permitting and market conditions.
The facility is projected to produce 1 billion cubic tons of hydrogen per day while capturing an expected 98% of the CO2 caused by production (approximately 7 million metric tons per year) for storage.
By reaching 1 billion cubic tons per day, Baytown Refinery would become the largest low-carbon hydrogen project in the world at planned startup in 2027-28.
Dan Ammann, president of ExxonMobil Low Carbon Solutions, said the company is making the project's carbon-capture and storage network available for use by area CO2 emitters. "This project allows us to offer significant volumes of low-carbon hydrogen and ammonia to third-party customers in support of their decarbonization efforts," Amman said.
According to ExxonMobil, Baytown Refinery is expected to enable up to a 30% reduction in Scope 1 and 2 emissions to hydrogen from natural gas.