Facelift multiple Versalift order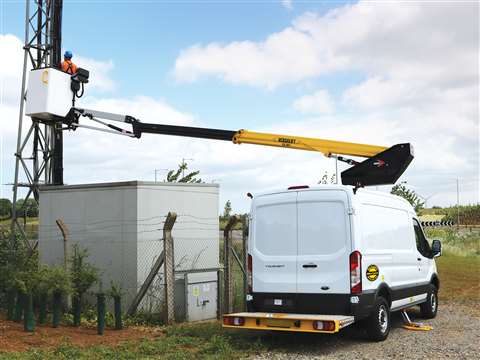 Facelift has ordered 32 van mounted platforms from Versalift UK.
The vehicle mount rental specialist, acquired by the AFI group of companies in August last year, will receive the first units in the order during November. 
All the units are the VTL-135-F model, mounted on a Ford Transit van and will go straight into long term hire They have a working height of 13.5m and a maximum outreach of 8.4m.
The investment represents a wider fleet refreshment programme by AFI. Nick Higgins, chief operating officer at AFI said, "When looking to expand our self-drive van fleet our main considerations were safety, reliability, performance and after sales support. We turned to the expertise and knowledge of Andy and the Versalift team who took our brief and delivered a package achieving all of our aims. We look forward to receiving the first units in Q4 and have several lined up for long term hire customers already."
Andy Bray, general manager-director at Versalift UK commented, "Since its UK launch early last year, the VTL range has quickly become a market leading product, particularly in terms of product quality, performance and reliability. On behalf of Versalift UK, I am delighted to be supplying AFI Facelift with this order and am confident their investment in the new VTL platforms will meet with expectations. We look forward to supporting the team at AFI Facelift and building a strong working relationship with them."