Falcon delivered to Thai garden
By Lindsey Anderson27 January 2016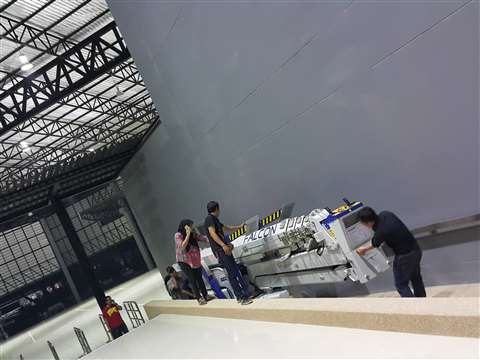 TCA Lift has delivered a Falcon FS290 to Nongnooch Garden in Thailand. The garden is both a botanical park as well as a theme and amusement park.
The parks and garden consists of an area that mimics Versailles, Butterfly Hill and Stonehenge. There are also paddle boats, cycling and elephant rides. On top of all of this, there is the Thai Cultural Hall which offers daily shows, traditional Thai dance, drum performances and elephants.
The Falcon FS290 will be used in the Thai Cultural Hall to maintain and clean the venue.
"We are very proud of this delivery of [the unit] to this incredible complex," said Brian Falck Schmidt, sales manager of TCA Lift. "Very strict demands to access, reach and ground pressure were required to the platform, and the [Falcon] was chosen due to its high working height, long outreach, light ground pressure as well as its compact design."