Faymonville to exhibit at IAA
By Laura Hatton26 August 2014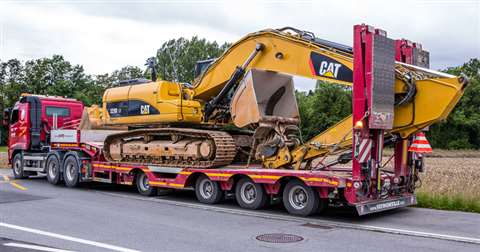 Belgian trailer manufacturer Faymonville said it will show a number of new vehicles at the 2014 IAA commercial vehicle show from 25 September to 2 October in Hannover, Germany.
Among others, Faymonville will show the CombiMax trailer at the open-air area booth M49. The trailer has a "universally usable gooseneck", three coupling systems and a 'joker' axle, which can be attached quickly and without any complications to the existing vehicle, the manufacturer said. Also on show will be a 4-axle MultiMax trailer with hydraulically widening loading area. The deck can be extended and adapted to the width of any machine or other load, the manufacturer said. In addition, the rear part can be controlled separately.
The new generation of PrefaMax trailers, designed for transporting precast concrete elements, will also be on show. The trailer has received official certification from the TÜV Rheinland, stating that each of the three securing elements fully secures 10 tonnes of load without additional securing equipment, the manufacturer said.
Also on show will be the independent wheel suspension system 'Twin Axle II'. It offers a minimum loading height of 780 mm and a load capacity of 12 tonnes per axle.