Fears for some over Romanian market
By Sandy Guthrie15 February 2018
The rapid expansion of the Romanian housing market is being seen as a cause for concern by some industry watchers, who are worried that a return to the problems of 2008 is on the cards.
A serious crash is not seen as being a likely outcome by one observer, though.
The EECFA (Eastern European Construction Forecasting Association) conducts research on the construction markets in eight Eastern European countries.
Dr Sebastian Sipos-Gug of Ebuild, the Romanian member of EECFA, said that for almost a year now, concerns have been rising regarding the Romanian residential market.
He suggested that any instabilities in this field would have major implications across the whole construction sector, since residential construction accounted for approximately a third of the yearly construction output of Romania in 2016.
Opinions have emerged regarding the similarities between the 2007 and 2017 market dynamics, he said, adding that reports by the National Bank (BNR), National Statistics Institute (NSI) and real estate agencies have indicated unusually high growth rates of residential prices.
He wondered how likely a correction in housing completion – a sudden drop in demand for new homes, prices and consequently new home supply – would be.
"To answer this," said Dr Sipos-Gug, "we must look at the idiosyncrasies of the Romanian construction market, the similarities and differences between the collapse in 2008 and the current status.
"The residential construction market in Romania is a mix between large projects, run by speculative developers, small projects contracted to construction companies and projects built by the owner."
He said Romanians were generally home owners, with 96% living in a house they owned.
"They are also very fond of building homes themselves, mainly in the rural areas. This trend of self-development, mainly in the rural areas, is relatively untouched by macro-economic phenomena. Any disposable income is invested into construction materials that are used to build up or expand the home, leading to very low construction costs."
Instability
He said the main source of instability, however, was that of speculative urban – or suburban – development.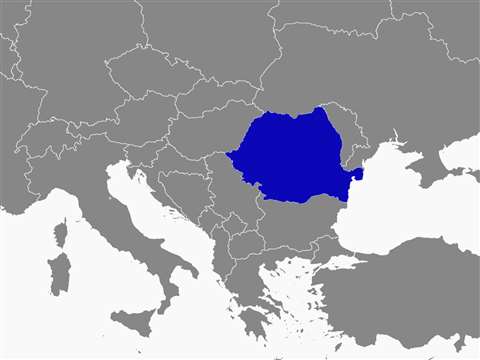 "With profit margins boosted by the real estate price increases and high demand, investments into residential construction are attractive. This has been evident in the years leading to 2008, as the number of homes in multi-unit buildings completed in 2008 was nearly three times that of the previous year, and the number of permits for this building type doubled yearly between 2006 and 2008."
The current status of the market is optimistic, he said, with double-digit growth rates estimated for 2016 and 2017, with EECFA's forecast positive until at least 2019.
Dr Sipos-Gug said, "Those who express concerns regarding these growth rates look at the similar results of 2006 to 2008 and expect another collapse of the market to take place.
"Other concerns are that much of recent growth has been backed by government subsidies. Under the Prima Casa Programme, the mortgage market has considerably grown since 2010. However, there are plans to reduce the programme each year, with the budget for 2018 down to RON2 billion (€429.14 million) from RON2.5 billion (€536.47 million) in 2017."
He said that this, combined with increased credit interest rates, should lead to a reduction in demand for residential construction.
"And some worry that since many developers build homes tailored to the requirements of the programme, there will be an oversupply once the programme ends and/or loans become increasingly expensive."
Slim odds
Dr Sipos-Gug said that the opinion of Ebuild was that the odds of this happening are slim.
"We back this hypothesis with an analysis of several key market indicators," he said. "First, increases in income due to economic growth should cover, if not surpass, the increase of mortgage loan interest rates."
He added that real wages were predicted to increase at more than 5% per year until 2021, according to The National Forecasting Agency.
"Second, interest rates have been at a very low rate due to an oversupply of money in the banking system. Increased caution, the development of a saving philosophy, decreasing confidence in the state's abilities to adequately handle retirement and social security funds has led to a decrease in frivolous spending.
"Comparing the increases in income and spending, one can notice that they are fundamentally different than those of 2008," he said.
At the same time, deposits by the population have steadily increased, and 2017 marked the highest value in the last 10 years, with more than RON106 billion (€22.74 billion), he added.
For the residential construction market, he said this meant that despite loans being more expensive, and subsidies being reduced, the population had acquired significant savings to compensate for this. Even if this were not so, he felt that increases in wages had provided the basis for increased demand for new homes.
He said that the difference from the 2008 pre-crisis market was that in 2007 and 2008, residential prices had greatly exceeded income growth rates.
"While data from the period remains uncertain – as the National Statistics Institute only started looking at the market after the crash – estimates from the market place the average value for homes in 2017 under that of 2007, while net wages are nearly double.
"In conclusion, we consider the risk of a major correction in 2018 to 2019 to be low. The residential construction market is significantly more stable than it was before the 2008 event."
Dr Sipos-Gug added, "Furthermore, the National Bank and the government have a stronger influence on the market and have more means to intervene in case of an overheating."