Fears over Turkey's first nuclear plant
By Mike Hayes27 June 2019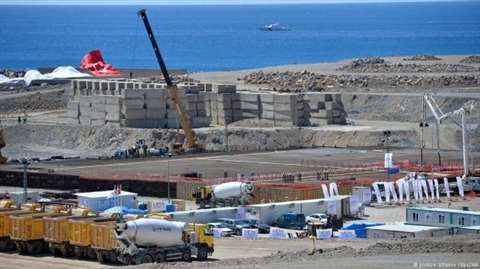 Construction work at Turkey's first nuclear power plant is under threat, following reports of cracks in its foundations.
Russia's state-owned nuclear power company, Rosatom, was awarded the controversial contract to build the €17.6 billion facility in Akkuyu, in the Mediterranean province of Mersin – an area known to be prone to earthquakes.
A local journalist researching the project reported that cracks appeared soon after the foundations were laid in July 2018, requiring the concrete to be broken up and relaid. According to the report, the relaid foundations again needed to be repaired, following further cracking.
However, following a public outcry over the news, the Turkish Atomic Energy Authority (TAEK) denied the report.
When complete, the facility will comprise four units, each with a capacity of 1,200 MW, and Rosatom says it expects to have foundations for the second unit laid by the end of this year.
The company's target is to have two units operational by 2023.
Bulent Damar, head of the Akkuyu Nuclear Monitoring Commission, said his organisation had contacted TAEK, asking for permission to independently examine the site, but he said there had been no response.
He said, "According to information we obtained from other sources, they did repairs by placing a special type of concrete into the cracks. The main reason for our suspicions is this: Cracks appear because of two reasons — the first is technical reasons and they can be fixed, while the second is ground movements.
"If ground movements caused the cracks, this is dangerous. A bigger ground movement could happen tomorrow at a facility as crucial as a nuclear power plant. Independent experts must examine the site and prepare a report. You can't just say, 'We fixed it' and close the matter."