Field support lift for Genie
By Euan Youdale27 July 2017
Genie has hired four new field service representatives in North America to represent the company Victoria Bergsma, William Halfhill, Cory Baiz and Bart Fongers. Twenty-six Genie product support field technicians are now strategically located throughout the United States and Canada.
"We understand that equipment uptime is critical to productivity, both in keeping our customers' machines rented and for maximum performance on customer jobsites," said Bob Bartley, Genie senior director of product support and service solutions, Terex AWP.
Victoria Bergsma joins the team to cover the Ontario, Canada, territory. She is an experienced veteran of the aerial equipment business having served in roles as a shop and field technician, shop/service manager and branch management.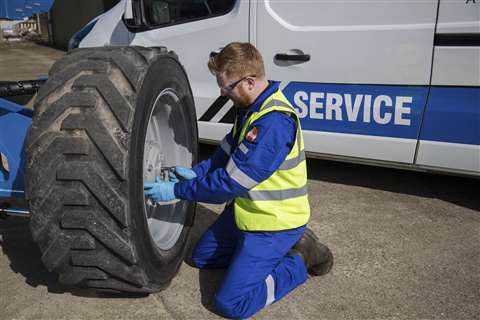 With more than 20 years of aerial industry experience, William Halfhill oversees the Gulf region of Louisiana, Mississippi and Alabama.
Cory Baiz's territory covers Oklahoma, Texas, Missouri and Arkansas. He has experience in the aerial and crane industry and has held multiple positions in the rental field.
Bart Fongers oversees efforts in the central Florida region. He is very experienced with national rental conditions and large jobsite aerial equipment.
"With the addition of Victoria, William, Cory and Bart, Genie product support field service team members in North America represent a combined 165 years of rental industry experience and 480 years of aerial industry experience," said Bartley. "We carefully select the team members we send out to the field to interact with our customers."