Final Crossrail contract awarded
By Neill Barston10 September 2014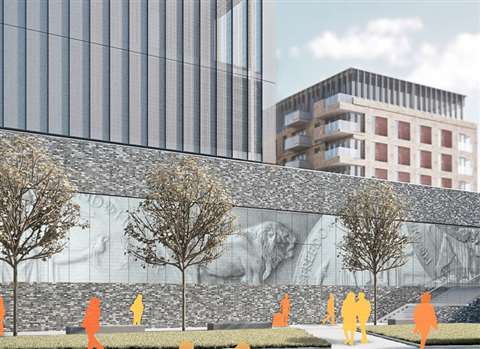 The final UK contract for London's £15 billion (€16.8 billion) Crossrail project has been granted to Balfour Beatty to fit-out Woolwich railway station.
Worth a total of £70 million (€90.49 million), the deal comes after the firm's rejection of a merger with Carillion that would have created the country's largest combined construction group.
Work is scheduled to start this week and will help create 200 jobs. The overall scheme has been designed to help improve commuter journey times across London and is set to be completed by 2018.
From 2019, the full Crossrail service will begin operating - allowing passengers to travel from Heathrow airport through to the city of London without changing trains.
It will boost London's rail capacity by 10% and provide up to 24 rail services an hour between Paddington in West London through Whitchapel in East London.
The project, which has seen major tenders gained from companies including Costain, Skanska and Kier Construction, includes seven new underground stations that will link with existing Network Rail and London Underground services.
Balfour Beatty's UK Construction CEO, Nicholas Pollard, said, "Our experienced major project team's ability to deliver high profile infrastructure schemes has been recognised with this award of the final Crossrail station package for Europe's largest construction project.
"Our use of innovative computer-aided building information modelling tools, linked to off-site construction, will reduce the overall works programme compared to traditional construction methods."