Final preparations underway for World Crane and Transport Summit
By Euan Youdale29 October 2019
Final preparations are underway for the seventh World Crane and Transport Summit (WCTS) in Amsterdam on 13 and 14 November.
Highlights in the programme include keynote presentations by Fabio Belli, CEO of Fagioli, and Erich Sennebogen, managing director of Sennebogen Maschinenfabrik.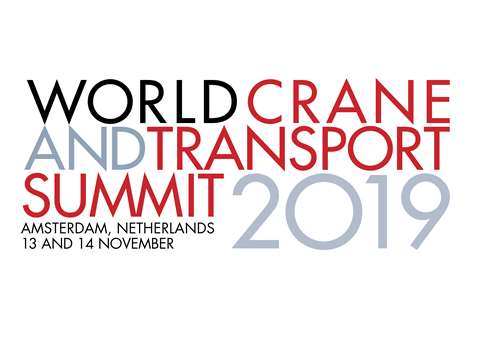 Belli will give delegates a detailed view of business trends in the oil and gas sector and the impact on heavy lift and transport companies.
In other presentations engineers from the Hinkley Point C nuclear power project in the UK will report on lifting procedures being used on the site, where Saren's massive SGC 250 crane is operating.
The key topic of safety will be addressed by speakers including Peter Gibbs, COO of Ainscough Crane Hire, and Blanca Claeyssens of ASA France, while crane operator training will be discussed by Philip Grootenboer of Mammoet and ESTA director Ton Klijn.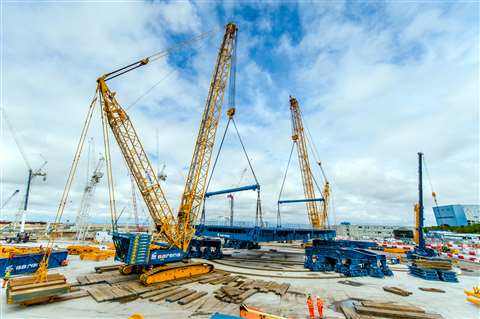 Online booking for the event is available at www.khl-wcts.com and the same site gives access to registration at the host hotel, the Grand Hotel Krasnapolsky.
You may be eligible for a discount on the delegate price if you are a member of an association such as SC&RA or ESTA, among others. For more information, contact:
Julia Bossie
Tel: +44 (0)1892 786204
e-mail: julia.bossie@khl.com
Event App
For the first time at WCTS there will be a dedicated mobile phone App for the event, providing information on the programme, speakers and the venue. If you are attending the Summit you can download the App as follows:
1. Download the 'CC Events' App from the App Store or Google Play.
2. Enter the event code: wcts2019
3. Sign-in to the App using your e-mail address and set your own password.
4. Finally, enter the event passcode again: wcts2019
The WCTS is organised by KHL Group and International Cranes and Specialized Transport. Supporting associations include the SC&RA, ESTA and the Hong Kong Professional Hoisting Engineering Association (HKPHEA).