Final speakers for World Crane and Transport Summit
By Murray Pollok15 October 2019
The final additions to the programme for the World Crane and Transport Summit (WCTS) have been confirmed, with speakers from Wagenborg Nedlift and Mammoet Europe added to the line-up.
Philip Grootenboer, training and development manager at Mammoet Europe, will co-present with Ton Klijn, ESTA director, on the new ECOL crane operator licence scheme.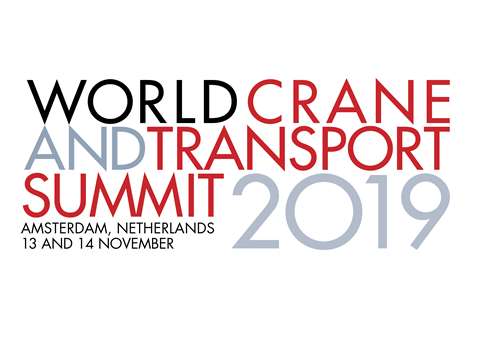 Meanwhile, Gerard Bastiaansen, managing director of Wagenborg Nedlift, joins the round-table discussion on wind turbine construction. The other panellists are David Collett (Collett & Sons) and Klaus Meissner (Demag Mobile cranes).
The event takes place on 13 and 14 November in Amsterdam and is organised by KHL Group and International Cranes and Spoecialized Transport. See www.khl-wcts.com for details.
The full programme, in order of appearance, is: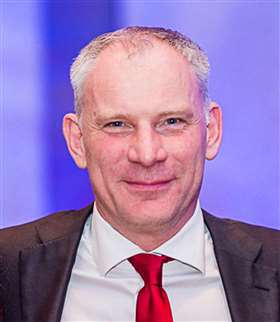 KEYNOTE: HEAVY TRANSPORT AND LIFTING: IS THERE A PROFITABLE FUTURE?
Fabio Belli, CEO, Fagioli
TRENDS IN THE GLOBAL ENERGY SECTOR
Diederick Nelissen, partner, McKinsey & Company
NEW CHALLENGES FOR HEAVY LIFT AND TRANSPORT IN THE GLOBAL ENERGY MARKET
Gert Hendrickx, sales director projects, Sarens NV
AN INSIDE VIEW ON EUROPE'S BIGGEST PROJECT: HINKLEY POINT C NUCLEAR POWER STATION
Ashley Daniels, head of lifting & temporary works, Hinkley Point C, EDF Energy, and Garrick Nisbet, head of lifting assurance, Notus Heavy Lift Solutions and lifting manager, Hinkley Point C
GLOBAL CRANE MARKETS: AN OVERVIEW
Chris Sleight, managing director, Off-Highway Research
LEARNING FROM THE AIR: APPLYING AIRLINE SAFETY PRACTICES IN LIFTING AND TRANSPORT
Blanca Claeyssens, general manager, ASA France
CASE STUDY IN MAKING SAFETY A TOP PRIORITY
Peter Gibbs, chief operating officer, Ainscough Crane Hire
ECOL CRANE OPERATOR TRAINING: UPDATE AND CASE STUDY
Ton Klijn, director, ESTA and Philip Grootenboer, training and development manager, Mammoet Europe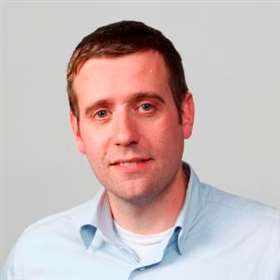 BRIDGE CONSTRUCTION: KEY ISSUES FOR LIFTING & TRANSPORT
Nick Lamb, senior business development manager, Cleveland Bridge International, co-presenting with Osprey Ltd
SPECIALIZED TRANSPORT IN EUROPE: PRIORITIES FOR ACTION
Iffet Türken, chief networking officer and board director, Kässbohrer Group, and vice president - Transport Section, ESTA
OEM KEYNOTE - DRAWING PARALLELS BETWEEN CRANES AND REACTION FERRIES
Erich Sennebogen, managing director, Sennebogen Maschinenfabrik GmbH
NEW BEST PRACTICE SAFETY GUIDE FOR ONSHORE WIND POWER PROJECTS
David Collett, managing director, Collett & Sons Ltd and president, ESTA
ROUND-TABLE: SAFE WIND TURBINE TRANSPORT AND CONSTRUCTION
Klaus Meissner, director engineering systems, product safety & IPM, Demag Mobile Cranes
David Collett, managing director, Collett & Sons Ltd and president, ESTA
Gerard Bastiaansen, managing director, Wagenborg Nedlift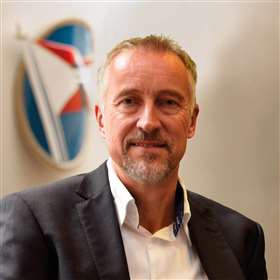 'THE MOUNTAIN': A WIND TURBINE CHALLENGE IN OKLAHOMA, USA
Keith Settle , CEO, Oxbo Mega Transport Solutions
DIGITAL SOLUTIONS FOR THE CONSTRUCTION SITE OF THE FUTURE
Marcel Flir, head of product management - digital solutions, Liebherr-Werk Nenzing GmbH
CHALLENGES WITH EXISTING STEEL WIRE ROPES ON LARGE CRANES AND FEASIBLE SOLUTIONS
Dr Oliver Fries, vice president European engineering and technical services, WireCo WorldGroup