Finlay Group boosts productivity at Prichard's
A United Kingdom-based demolition and plant hire firm has reported a boom in production after the arrival of new plant from Finlay Plant SW, part of the Finlay Group of companies.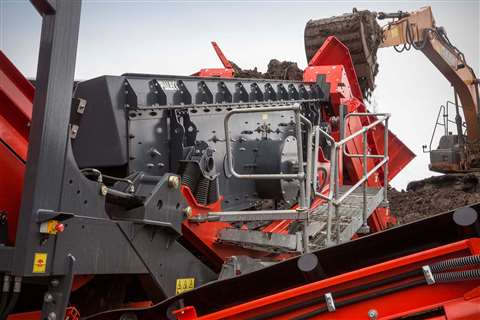 Prichard's, based in south Wales, has taken delivery of a Terex Finlay 883+ Spaleck and a Terex Finlay 893 in the last six months.
Since then the business has seen an increase in its soil and stone production at its Project Yellow site in Pontyclun, one of the company's four recycling yards.
"The operators are very happy with both units," said director Tom Prichard.
"I'm confident that the plant will continue to increase our productivity and ability to supply our customers with the products they exactly require."
The Terex Finlay 883+ Spaleck is producing a top grade 15 mm soil whilst the Terex Finlay 893 is screening all the construction and demolition waste brought to the site.
Darren Simpson, Project Yellow supervisor at Prichard's, added: "The plant meets our needs and both machines are performing well for us.
"We've always found that the machines we've had from Finlay Plant SW have been very good and reliable."