First 18m Ommelift track sold in UK
By Leila Steed19 June 2019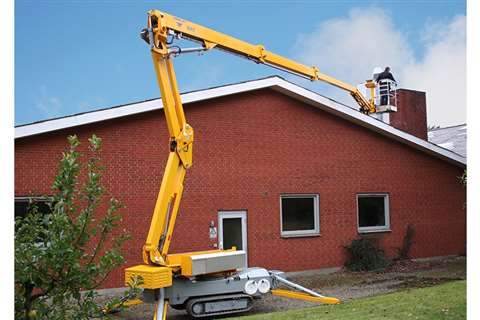 Ommelift distributor Access Platform Sales (APS) has sold the first 18m hybrid Ommelift tracked boom.
The 18.40 RXJ compact crawler was sold to supply company Instant Access, based in the south east of the UK.
Colin Sutcliffe of Instant Access said, "The key advantage of using this boom is that its reach means it doesn't have to be close to the house in order to inspect the roof. It has effectively replaced the need for scaffold, which was more time-consuming and costly. It has more 'up and over' capability and the most outreach of any machine in its class."
Described as a true hybrid by its manufacturer, it said the combination of the diesel engine and battery-powered motor allowed the machine to "effectively do two shifts." When using its diesel engine, its operations charge up the battery.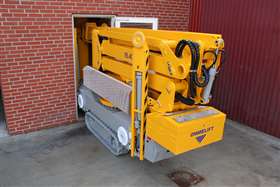 The 18.40 RXJ has a working height of 18.25m with an outreach of 10.50m and a 200kg platform capacity. With its stowed 4.85m length, width of 0.79m and height of 1.99m, the model can pass through a standard UK doorway.