First battery-powered roller screed
By Leila Steed10 August 2020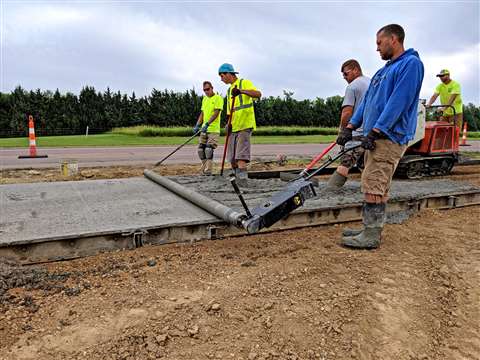 Curb Roller Manufacturing, based in the United States, has launched a battery-powered roller screed.
Described as a 'world's first' by the company, the Batt Screed 6000 is powered by a removable and rechargeable 60 Volt lithium ion DeWalt Flexvolt battery and is completely cordless.
The Batt Screed 6000 features expandable tube inserts, which allow it to complete jobs of between 3 and 22 feet in width (0.91m to 6.7m). According to Curb Roller, this flexibility makes the model suitable for both small and large jobs such as bike trails, golf cart paths, garage pads, shed floors and parking lots.
Discussing the design process behind the new screed Seth Ulmer, Curb Roller Manufacturing sales manager, explained that the company's curb roller team is continuously looking to lead the industry with products that can generate profit for customers.
"Time is money on any construction project," Ulmer said, "the faster a contractor can complete the job and get on to the next jobsite, the more profitable they can be. The Batt Screed addresses that challenge and so much more."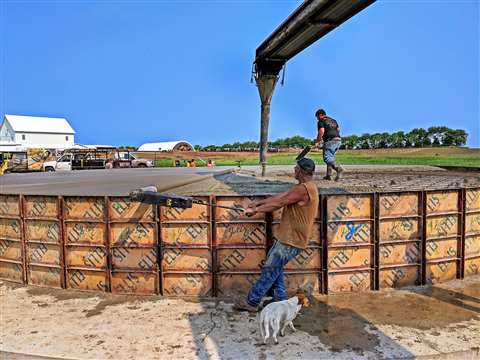 The tool has been designed to be suitable for both indoor and outdoor applications and includes a multi-position folding handle that allows operators to navigate obstacles or tight spaces. For extra precision an adjustable right- or left-hand speed control with variable speed in both high and low ranges has been included.
For ease of transportation Curb Roller has designed the screed to be loaded without removing the battery and with both the kickstand and handling folded and locked away.
The machine also includes a single pin connection on both ends, which allow the operator to remove the handles in less than 60 seconds for quick assembly and disassembly.