First diesel Jekko to Spain
By Niamh Marriott23 February 2022
Spanish boiler manufacturer Talleres Laguillo has purchased a Jekko diesel/electric powered SPX650 spider crane. It is the first diesel engine SPX650 to be delivered to Spain and is an evolution of its lithium-ion battery version released in 2020.
The Cantabria, Spain-based company chose the 5 tonne capacity model for its indoor and outdoor capabilities.
The crane can reach a maximum height of 23.5 metres with a jib.
The new machine was purchased from Transgrúas, Jekko's distributor for Spain.
Ian Trenzano, sales manager at Transgrúas, said, "The SPX650CDH is a very compact crane, with smooth yet ready operation. It's a highly performing model.
"We've already sold 4 units and 3 additional ones will soon follow. We think we can sell many more to plant hire companies, who've shown their interest."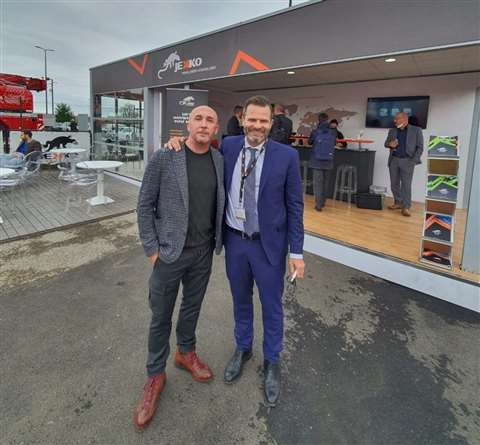 Jekko's head of sales Alberto Franceschini said, "Jekko is extremely satisfied on having delivered the first diesel-powered SPX650 to Spain. Countries such as Spain and Italy are going through the ecological transition in a similar way: both responsive to this topic yet aware that diesel systems still play a major role.
"We have combined this latter with an electric motor to turn the SPX650CDH into a real eco-friendly crane for the Spanish and Italian yards."