First LTR 1220 in Brazil
By Laura Hatton10 December 2014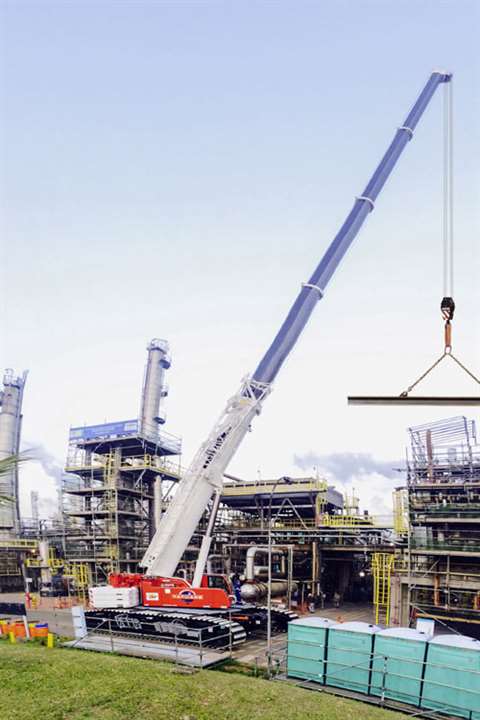 Brazilian company Guindastes Tatuapé has taken delivery of a Liebherr LTR 1220 telescopic crawler crane.
The LTR 1220 has a capacity of 220 tonnes and a 60 metre telescopic boom. Denys Garzon, Guindastes Tatuapé director, said, "We have managed to gain a good deal of experience with this crane concept using the [100 tonne] LTR 1100. We know how versatile telescopic crawler cranes are. What's more the costs on the site are relatively low since they can be driven when fully equipped."
The model joins four Liebherr LTM 1220-5.2 telescopic wheeled mobile cranes in Tatuapé's fleet. Since its delivery the new LTR has been used to help build a stadium, concrete factories and for hoisting work at ports. Its latest task was to erect concrete beams for the construction of a new railway line. The railway line is at Guarulhos Airport in São Paulo and is operated by Brazilian rail company CPTM.