First paved road to link Mozambique and Tanzania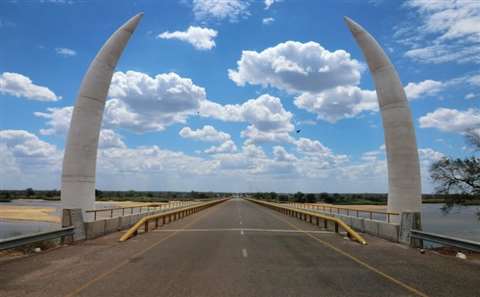 Work has begun on a project to create the first paved road connecting Mozambique and Tanzania.
Laying the first stone at a recent ground-breaking ceremony, Filipe Nyusi, president of Mozambique, said, "This road will promote formal national and trans-frontier commerce with the neighbouring Tanzania and consequently contribute to poverty eradication."
The 165km road between Mueda and Negomano in the north-east of Mozambique is part of a larger project to construct the National Road Number One (EN1), running from Rovuma in the north-east to Maputo in the southern region of Ponta do Ouro, which has been completed in the south and is undergoing repairs in the central region of Mozambique.
The new section has been described as a lost connection in the transport corridor between the two countries. Unity Bridge across the Rovuma River, which constitutes the border between the two countries, has remained relatively unused since its inauguration in 2010 due to the lack of good road connections on the Mozambique side.
The project is being funded by the African Development Bank, which is donating US$79 million and lending $3.1 million.
The bank said, "Improving the road will reduce the time it takes to travel between the two locations from three hours to one hour. This first phase will be complemented by a second one, scheduled to begin in 2019, linking Roma to Mueda, and includes the construction of a single-stop border post."
The project will be carried out by the Chinese contractor Anhui Foreign Economic Construction group and the works will include the construction of three bridges and a drainage system designed to protect the road from flooding. It is expected to take 30 months for the road to be completed.