First Stage V Case machine sold in Ireland
By Leila Steed28 August 2019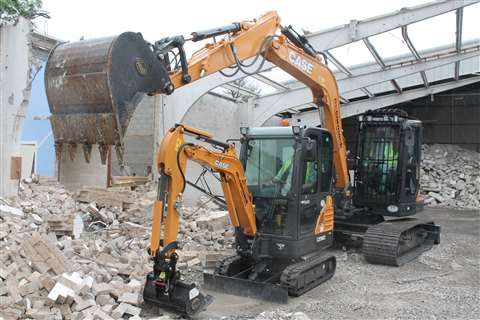 Northern Ireland-based demolition company, McCormack Demoliton, has taken delivery of the first Stage V compliant Case machine to be sold in Ireland.
The machine, a CX90D excavator, features a Yanmar Stage V compliant engine and is said to deliver 20% more power than its predecessor model while using 4.5% less fuel. Case Construction Equipment said the machine's particulate matter had also been reduced by 40%, via the introduction of a self-cleaning diesel particulate filter.
Eamon Deery, McCormack Demolition's contracts manager, said: "The Case CX90D will be used in all types of demolition projects, from large rural sites to inner-city locations.
"Its compact size means that it can work inside buildings to dismantle sections that the bigger equipment can't reach. Some sites, especially those in city centres, have extremely challenging access issues and we need machines that are able to manoeuvre in these tight spaces."
According to the manufacturer, the machine's versatility and cleaner engine were key factors in McCormack's purchase decision.