Five electric machines to look out for at Bauma
By Lewis Tyler04 October 2022
With the return on the worlds largest trade show now upon us, there is set to be a large presence of electric machines on show at Bauma 2022.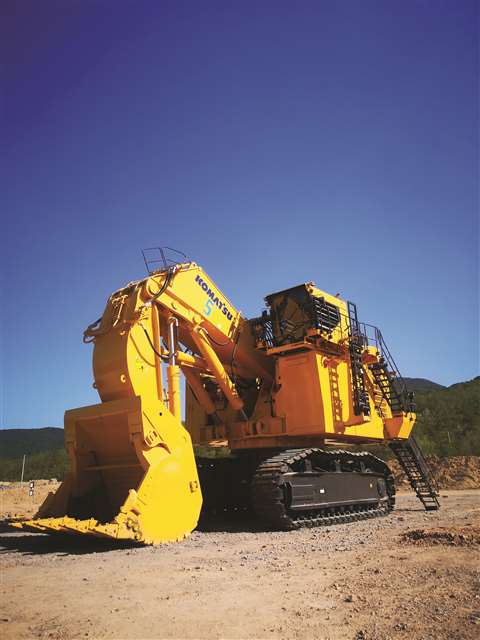 In the lead up to the event, manufacturers have teased their latest releases, and the inclusion of electric machinery is seemingly high on the agenda for the construction industry.
Here are five electric machines that visitors should look out for at Bauma.
PC4000 electric mining excavator
Japan-headquartered Komatsu are exhibiting a range of electric equipment at Bauma, including the PC4000 electric mining excavator.
The PC4000 comes with enhanced machine control thanks to KomVision and a cabin monitor.
The excavator is said to provide operators with the ability to select one of the cameras for a detailed view of a required area through a 254mm touch panel.
Alongside the PC4000, the company are also showcasing the D71 dozer, PC88MR-11 midi excavator and the future of its range of wheeled loaders.
e12 electric wheeled excavator from Mecalac
From its stand at Bauma, French manufacturer Mecalac is highlighting its latest electric launches, including the e12 electric wheeled excavator.
The machine, the electric version of the 12MTX, has a 146 KWh battery capacity and can be powered for up to eight hours.
The e12 has two electric motors, one each for both the excavator arm and the engine, and produces no C02 or particulate emissions.
WL20e compact wheeled loader
Wacker Neuson is to launch an updated version of the WL20e compact wheeled loader at Bauma, the third generation of the model.
Initially launched in 2015, the WL20e represents the first electric loader the manufacturer has produced.
The updated version comes equipped with a new operator cab and a new lithium-ion battery which is said to be even more powerful.
825 Electro Battery material handler
Able to be powered by a 378 kW lithium-ion battery pack or via a mains connection, the 825 Electro Battery material handler is the result of a collaboration between German manufacturer Sennebogen and metal recycling and trading company Cronimet.
The machine, which is already being used by Cronimet to feed its scrap press, prepare material for the press and to sort incoming goods, is said to last up to eight hours when using the battery.
An on-board charger and 63A CEE plug system means the machine can also be connected to conventional sockets.
LB30 electric drilling rig by Liebherr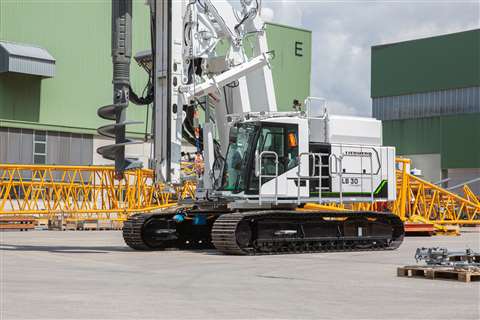 As part of more than 70 pieces of equipment that will be on show at Bauma, Liebherr is showcasing its electric version of the LB30 drilling rig.
The rig is part of the Unplugged series of machines by the manufacturer and can be connected to a conventional electric supply or powered by battery without a cable.
When plugged in, Liebherr says there are "no restrictions in performance and application of the machine". When unplugged, it is able to operate for four hours and can be fully charged in five hours using a conventional jobsite electric supply.