Five-year Aerials20 and Telehandler30 document available
By Lindsey Anderson03 June 2014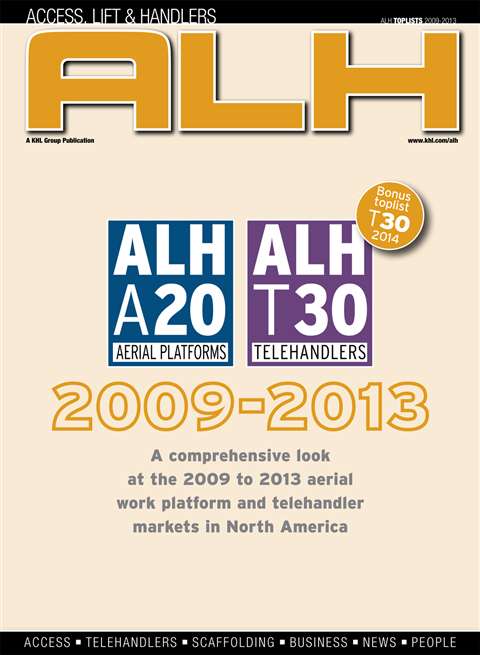 Access, Lift & Handlers (ALH) has published a 5-year, all-inclusive document that covers the Telehandler30 and Aerials20 toplists.
The document covers the aerial and telehandler rental markets in North America from 2009-present and features all published Aerials20 and Telehandler30 toplists during the 5-year period.
The 38-page document is available in digital format and is priced at $160 (£100.00 / €120.00), and can be ordered at KHL Group's online Information Store.