Flannery Plant Hire buys 100 breakers
By Sarah McCay06 October 2014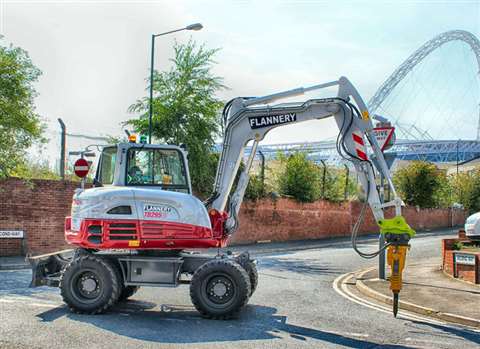 Flannery Plant Hire has purchased more than 100 Atlas Copco hydraulic breakers in a deal worth £1 million (€1.3 million).
The order included solid body small breakers to suit carriers ranging from 1.1 tonnes to 8 tonnes, and medium breakers for carriers ranging from 10 tonnes to 26 tonnes.
The company said the deal took its fleet to more than 1,600 machines. The UK rental firm expected the new units to be used on a number of projects, including rail, highways, utilities, Cross Rail and Environmental Agency works.
Patrick Flannery, director of Flannery Plant Hire, said the investment in Atlas Copco was to ensure the quality and reliability of its fleet.
"It is very important that there is no down time as it leads to greater customer satisfaction. You can have the best machine in the world, however if the breaker is not up to scratch it lets the machine down," he said.
Nick Anwyl, regional sales manager at Atlas Copco, added, "Flannery are a major player in the plant hire industry. For them to choose Atlas Copco is a great commendation of a robust and reliable product that has proved it can stand up to the rigours of the UK plant hire industry."