Flash Battery shortlisted for Bauma Innovation Award
By Lewis Tyler26 July 2022
Flash Data Center 4.0, a remote data control system from Flash Battery has been shortlisted for the digitalisation category of the Bauma Innovation Award 2022.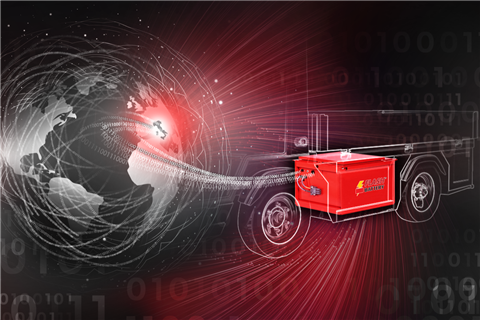 Following its nomination by an expert jury, the software has made it to the final 14 innovations in its category, which also features Doosan Infracore Europe, Wirtgen and Bomag.
By utilising artificial intelligence (AI) and machine learning, the cloud-based software allows users to carry out predictive maintenance and advanced planning of maintenance work on all batteries manufactured by the company.
According to the Italy-based customised battery manufacturer, the system helps to avoid downtime, saves both time and money and lets users manage "end of life" autonomously through a control system that monitors the battery's state of health (SOH).
Marco Righi, CEO of Flash Battery, said, "What an amazing satisfaction this is. It's a recognition that goes beyond the quality of our batteries into everything that's linked to them in terms of reliability, advanced and predictive analysis of the big data from the battery systems, and the constant performance checks and improvements that customers can concretely measure and control on their own."
As well as the digitalisation category, Bauma Innovation awards will also be handed out for climate protection, mechanical engineering, building and research.
While 133 innovations were originally nominated under the categories, a pre-selection process carried out by the jury saw the number of innovations reduced to 41. The ongoing judging process will see the nominations whittled down until just three innovations remain for each of the five categories.
The 15 nominees to make it to the final stage of the award will be announced in early September, with the winners set to be announced at the exhibition in October.
Previous winners of the awards include Liebherr Hydraulik Bagger, Moba Mobile Automation AG and Herrenknecht AG.