Floating crane lifts propeller
By Christian Shelton19 September 2018
German logistics and transportation company Hamburger Hafen und Logistik (HHLA) has lifted a ship's propeller, weighing 110 tonnes and with a diameter of 10.50 metres, onto a vessel at the port of Waltershof, Hamburg.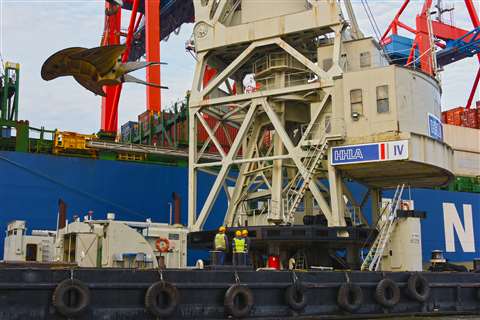 The propeller was made by German propeller manufacturer Mecklenburger Metallguss. To lift it, HHLA used its HHLA IV floating crane to transport it to the port of Waltershof, Hamburg, where it was then hoisted onto the Hyundai Supreme container ship.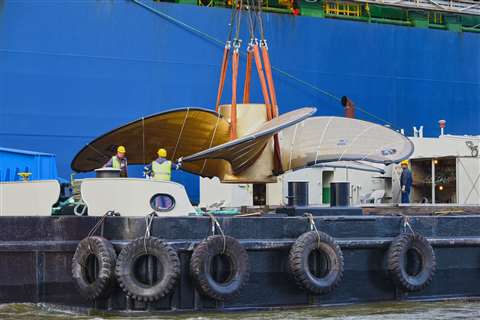 HHLA said that around 100 MMG propellers are loaded onto ships at the Port of Hamburg every year. Since they are usually transported by container ships, and container gantry cranes are generally unable to lift such large heavy loads, its HHLA III or HHLA IV floating cranes are usually involved in loading operations at the port.