FNA Group to nearshore engine, component manufacturing
By Mike Brezonick29 March 2023
FNA Group, a Pleasant Prairie, Wis., manufacturer of pressure washers and other outdoor power equipment, said it has decided to move the manufacturing of critical components, including gasoline internal combustion engines, to North America. The company said the decision allows it to the company to strengthen its supply chain and better control costs.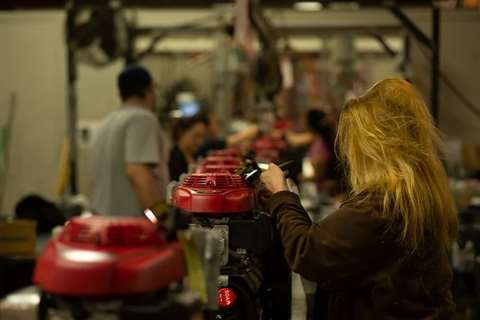 "The COVID pandemic hammered home the challenges of offshore product development and manufacturing," said William Alexander, executive vice president, Sales & Marketing at FNA Group. "We think the environment is right to move our manufacturing closer to home so we can continue to design, engineer and sell the best products imaginable."
A vertically integrated manufacturer, FNA Group supplies gas and electric pressure washers, hot water pressure washers, pressure washer pumps, high pressure thermoplastic hoses, accessories and the replacement parts. Its products are sold under the Simpson, Delco, Powerwasher, AAA Pumps, Clean Machine and CRX Power brands, and utilize Kohler and Honda gasoline engines along with CRX gasoline engines it builds in China. The company's products are sold globally through retailers, distributors, dealers and online.
FNA Group declined to specify where the engine manufacturing would be located and offered no timetable as to when production would begin.
FNA Group said it is convinced it can better serve its customers and markets by ramping up nearshore manufacturing plants. The decision will solidify supply chain, shorten lead times, enhance quality control, and contain cost on finished goods for customers, the company said. In addition, FNA Group said the move allows it to field a more robust Research and Development (R&D) team close to its manufacturing facilities to innovate new and more efficient products, including internal combustion engines, as well as make it easier to develop projects with partners and fine-tune processes.
"We are proud of this opportunity to grow our manufacturing footprint in North America," said Chris Alexander, vice president of Business Development at FNA. "As we nearshore our supply chain, we plan to be more available to our customers, support hundreds more families, make a positive impact on the communities we serve and create a great value to the marketplace."