Focus on multiple crane lifts at WCTS
By Murray Pollok22 August 2017
Managing multi-crane lifts will be the subject of an expert panel discussion during the World Crane and Transport Summit (WCTS) in Amsterdam on 7 and 8 November 2017.
The roundtable - on the first day of the Summit at the NH Grand Krasnapolsky Hotel in Amsterdam - will comprise the following panellists:
Keith Anderson, chief rigging engineer, Bechtel Equipment Operations
Richard Krabbendam, heavy lift specialist
Klaus Meissner, director product integrity, Terex Cranes
Gertjan van de Werken, director, Peinemann Kranen
Krabbendam told International Cranes and Specialized Transport that he welcomed the opportunity to discuss multiple crane lifts; "There are several fundamental questions to consider, such as knowing the forces acting on each crane and using measuring devices to monitor the crane loads. It is also crucial to have a detailed lift plan showing at which radius the cranes are working.
The discussion at the Summit will be a great opportunity for the industry to refocus on this important area of crane safety. I hope that the session will also offer delegates practical guidance on common problems with multi-crane lifts, and situations where extra special care needs to be taken."
The full programme for the World Crane and Transport Summit is at: www.khl-wcts.com
The panel brings enormous experience to the topic. Both Keith Anderson and Richard Krabbendam have extensive experience of planning and advising on multiple crane lifts around the world. Klaus Meissner is mobile crane president at FEM, which participated in the drafting of guidance on multiple and tandem crane lifts published in 2016 by the International Crane Stakeholder Assembly (ICSA).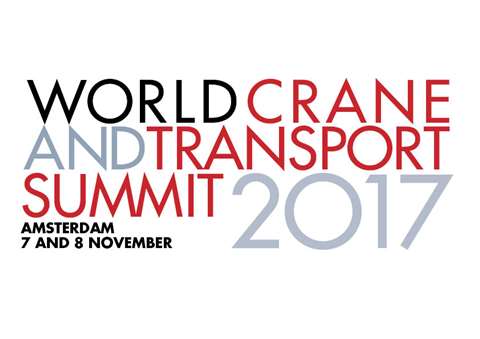 Gertjan van de Werken of Peinemann will bring to the panel recent experience of multi-crane lifts.