Force order aimed at major hospital build
By Euan Youdale01 September 2014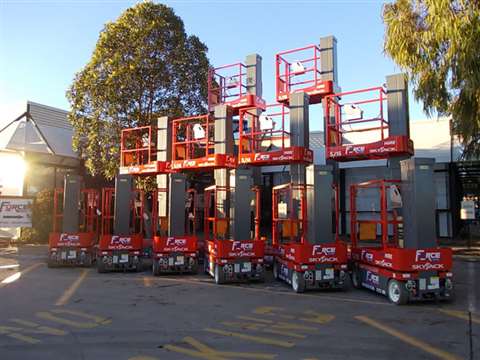 Skyjack has received an order for 40 vertical masts from Force Australia.
The mast lifts will be delivered to Adelaide, one of 16 locations in the Force national network.
Their first job will be on the construction of the new Royal Adelaide Hospital (RAH). The facility is being built for the South Australian state government. It will be run by the SA Health Partnership Consortium and is the single largest infrastructure project undertaken in South Australia. Deliveries will be complete by the end of August.
One of the two models on order, the SJ 12, has a working height of 5.48 m, while the other, the SJ 16, has a 6.58 m working height, and both have a traversing platform of 0.41 m for greater access at height and the ability to work above or over in-situ obstacles. Both fold down to 0.45 m tall x 0.76 m wide x 1.79 m height, with weights of 782 kg and 966 kg, respectively.
Established in May 1994, Force Access recently announced the appointment of Paul McGlone as its CEO, whose experience includes 10 years at Brambles Ltd. He took up the position in May this year.
This order for 40 vertical masts follows a delivery a number of Skyjack SJIII 3226 scissors to Force Australia earlier this year.