Forum in Phoenix: 2017 SC&RA Annual Conference
The opening session will be a presentation titled Fulfilling your Potential presented by Captain Paul Bucha, a Vietnam war veteran and recipient of the Congressional Medal of Honor
SC&RA ANNUAL CONFERENCE
18 to 22 April 2017, Westin Kierland Resort, Phoenix, Arizona, USA
AIRPORT
The Westin Kierland Resort and Spa is 19.4 miles from the Phoenix Sky Harbor International Airport.
RENTAL CARS
SC&RA members are entitled to discounts of up to 20 percent off rates with National Car Rental or Enterprise Rent-A-Car. Call +1-800-Rent-a-Car and use reference code XZ16C35.
TAXIS
The taxi fare is approximately US$50 one way from the airport to the resort.
WEATHER
Phoenix averages a daily maximum temperature for April that's between 83 and 89 degrees Fahrenheit (28 to 32 degrees Celsius). The minimum temperature usually falls between 58 and 63 °F (14 to 17 °C). The days continue to heat up steadily during April.
More than 750 crane, rigging and specialized transportation industry professionals from around the world will gather at the SC&RA Annual Conference 18-23 April at the Westin Kierland Resort and Spa in Phoenix, Arizona, USA. The agenda includes engaging speakers, enlightening panels discussing pertinent industry topics and plenty of networking opportunities.
The SC&RA Annual Conference is an annual must-attend event for the association's leadership and rising leaders. It's an event that allows the industry's movers and shakers and management teams to connect to one another, meet up with old friends and meet new friends. The conference is a forum for the industry to discuss important topics, learn how to navigate concerns and issues and share best practices. It's an opportunity to participate in the shaping of the industry and the SC&RA through its committees. There are always a lot of key take-aways from the Annual Conference.
The Annual Conference always includes an impressive range of speakers and this year is no exception. On 19 April the opening session, Fulfilling your Potential, is presented by Captain Paul Bucha, a Vietnam War veteran and recipient of the Congressional Medal of Honor, the highest award for valour in combat in the U.S. armed forces. As an infantry company commander in the 101st Airborne Division during the TET Offensive in 1968, first lieutenant Bucha's unit came into contact with a North Vietnamese battalion. More than 90 percent of his company were wounded or killed in the three-day battle.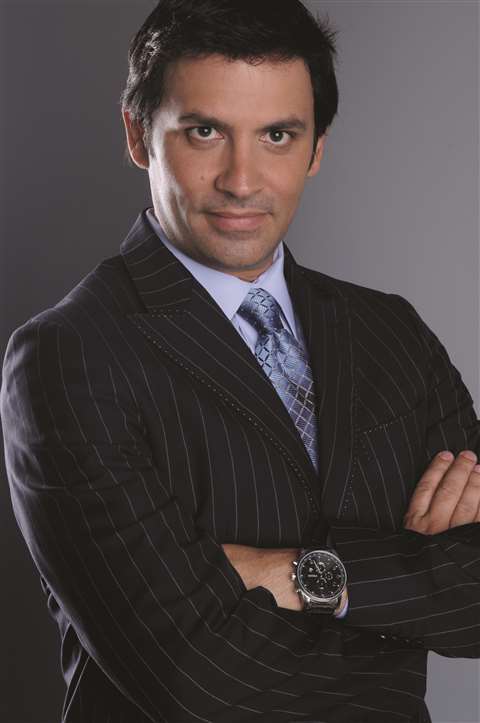 At the Link-Belt Breakfast Michael Anthony will present Body Language Secrets
After returning from Vietnam Captain Bucha taught in the social sciences department at West Point and then he went on to pursue real estate development, building the environmentally acclaimed development Port Liberte on New York Harbor. In 2005 he established Terra Mark II, LLC which specializes in residential and mixed use development in environmentally sensitive locations. In addition to real estate, he served as CEO of Delta Frangible Ammunition, the world's leading developer of lead-free, frangible ammunition for military and law enforcement. Captain. Bucha is a frequent lecturer on leadership and ethics for the Thayer Leader Development Group at West Point.
At the Link-Belt Breakfast on Thursday 20 April Michael Anthony will present Body Language Secrets. An award-winning speaker and entertainer, Anthony's programmes are a blend of the human psyche and spectacular theatre. He has filled theatres and wowed corporate audiences around the world and his presentations are described as anything but typical. Prepare to laugh and to learn to assess what people are thinking by understanding their body language. In this lecture, you will learn the different types of handshakes and which to use; how to become a human lie detector; what crossing your legs says about you; if another person is interested in you; what your walk says about you; and why your smile is your most effective asset.
On Friday 21 April at the Trail King Breakfast Stephen Ritz's presentation is called the Power of a Plant. Ritz is a South Bronx (New York) educator who believes that students shouldn't have to leave their community to live, learn, and earn in a better one. Moving generations of students into spheres of personal and academic successes which they had never imagined – while reclaiming and rebuilding the Bronx – Ritz's extended student and community family have grown more than 40,000 pounds (18 tonnes) of vegetables in the Bronx while generating extraordinary academic performance. Recently named a top ten finalist for the $1 million Global Teacher Prize, Stephen's accolades include a 2016 Project Based Learning Champion Award, 2016 Health Champion Award, 2016 Dr Oz Award, ABC Above and Beyond Award, Chevrolet/General Motors National Green Educator Award, USS Intrepid Hometown Hero Award, NYC Chancellor's Award and various others.
And as always, there will be fabulous entertainment at the Closing Night Awards and Recognition Reception and Dinner on Saturday 22 April.
A highlight of the SC&RA Annual Conference is the Products Fair. Ninety companies will exhibit their products and services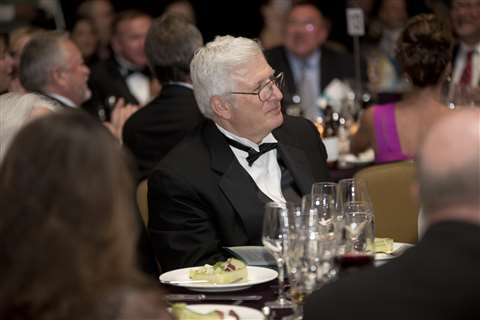 For many, the best part of the Annual Conference is the SC&RA Job of the Year presentations on Friday afternoon and Saturday. These presentations are basically the equivalent of the Academy Awards for the crane, rigging and specialized transportation industry. The presentations showcase amazing jobs performed by member companies of the SC&RA. Winners of the awards are announced at the Closing Night Awards and Recognition Reception and Dinner on Saturday evening.
In addition to a schedule of events full of interesting educational opportunities and entertaining presentations, attendees of the 2017 SC&RA Annual Conference will get the additional benefit of learning, relaxing and networking at a beautiful hotel property that offers a wide range of things to do. Ultimately, participants can look forward to a week of sun, fun and business opportunity.
Committee meetings
SC&RA's Annual Conference is also a working meeting for the association. Annual committee are scheduled on Wednesday and Thursday with the Annual Membership and Board of Directors meeting starting at 08.00 on Saturday, 22 April. All Annual Conference attendees are encouraged to attend committee meetings to learn about concerns, issues and trends and to offer input for solutions. The full schedule of committee meetings is at: www.scranet.org
THE SOCIAL EVENTS
TUESDAY 18 APRIL
Tennis tournament
Golf tournament & Awards Reception
First Timer's Reception
Past Chairman's Council Dinner
WEDNESDAY 19 APRIL
NCCCO 5K Fun Run/Walk
President's Reception
THURSDAY 20 APRIL
Ladies Group Annual Membership Meeting and Brunch
SC&R Foundation Gala:
Fabulous Fiesta – tickets required
(Attire: bright coloured sun dresses and shirts)
FRIDAY 21 APRIL
International Members Reception
Acoustic Alchemy Guitar Reception
SATURDAY 22 APRIL
Closing Night Awards and Recognition Reception and Dinner