Fospar commissions second Gottwald
By Laura Hatton08 September 2014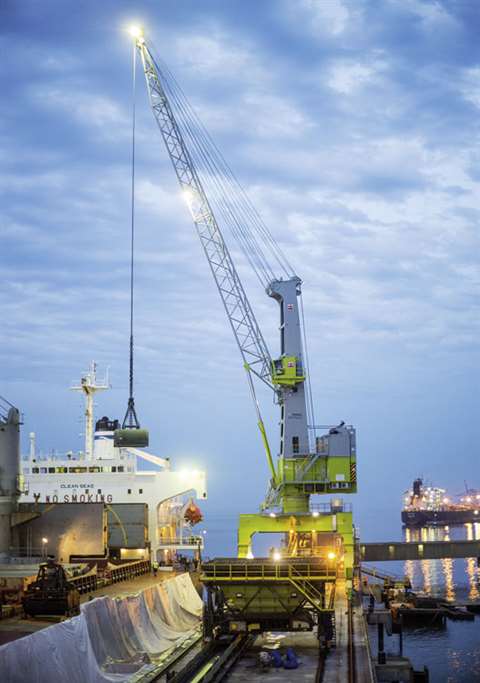 The port of Fospar Fertilizantes Fosfatados do Paraná (Fospar) in Paranagua, Brazil, has taken delivery of a second Terex Gottwald portal harbour crane from Terex Port Solutions.
The port is operated by Mosaic Fertilizantes Do Brasil, a manufacturer of phosphates and potash. The Model 4 G HSK 4316 B will be used alongside a 2012 model to handle fertiliser on the finger pier of the terminal, a spokesperson said. Both cranes will handle approximately 2.5 million tonnes of fertiliser a year, the company said.
The Model 4 G HSK 4316 B has a track gauge of 12 metres and a clearance of 7 m under the crane portal. Lifting capacity is 33.8 tonnes at a radius of 32 m. The models were delivered by Terminal Full Dealer (TFD), TPS distributor in Brazil. Both models are fitted with mechanical grabs to handle up to 14.7 cubic metres of fertiliser.
Ronaldo Sapateiro, Mosaic port manager said, "The cranes unload seven to ten ships a month with an average of 30,000 tonnes of fertiliser on board and even open up further potential for us in view of constantly increasing handling rates."